Sept 6-22
Location: Museum of Northern Arizona
(outdoors under the festival tent, with an option to move to the indoor stage depending on the weather)
"Exit Pursued by a Bear" … thus begins the second half of this story of a family torn apart by jealousy and separated by oceans. Through powers both human and mystical, and situations both dire and zany, the characters journey through their own vices to find love and forgiveness. Shakespeare's greatest gift to us may be his stories of redemption; nothing, not even a very hungry bear, should keep you away from this one!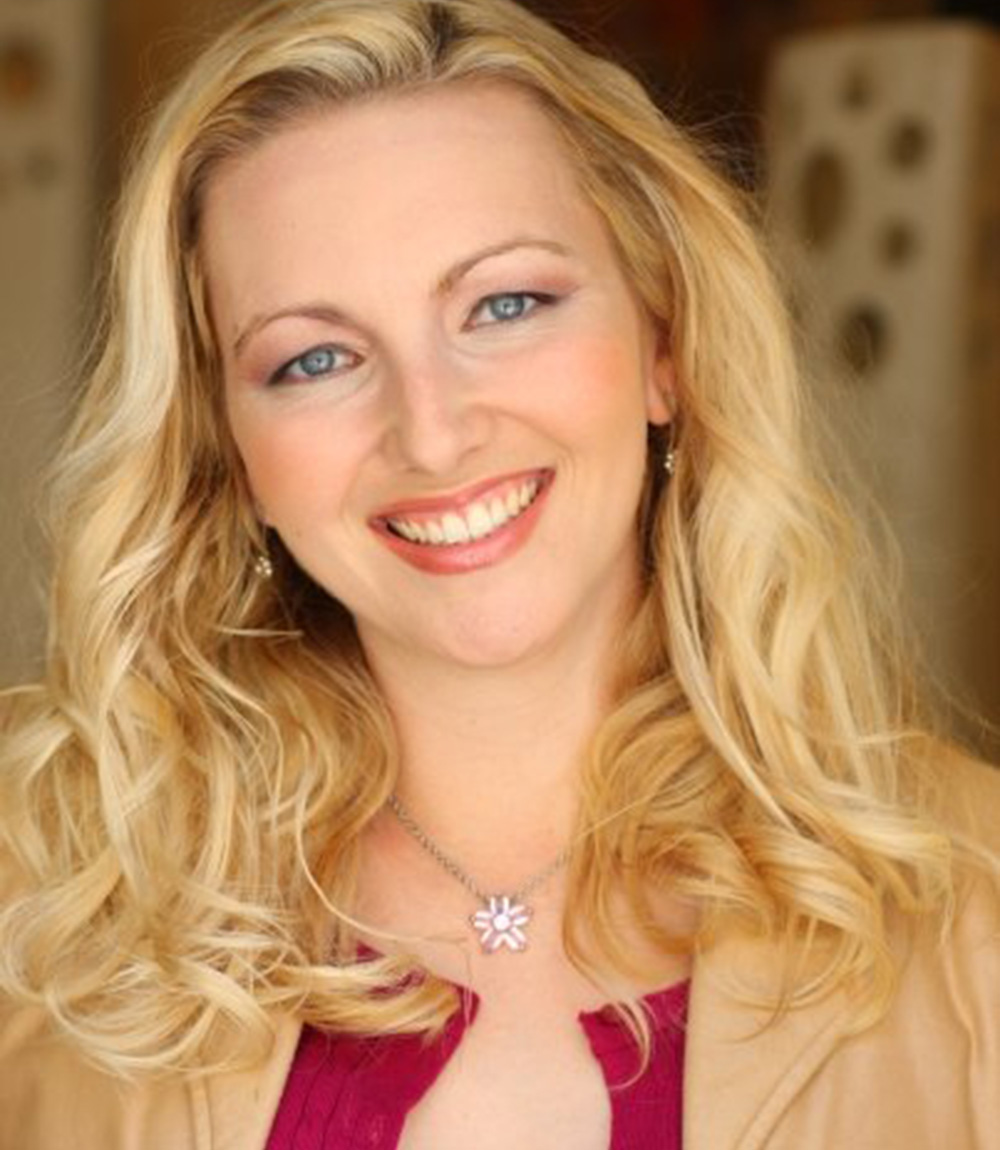 Amie Bjorklund
Director
Amie B. is so happy to be working with FlagShakes again after making her debut as Tamora and Stephano last season. Amie recently directed the acclaimed production of The Taming of the Shrew with Southwest Shakespeare in Phoenix. As an actress, she has performed with Southwest Shakespeare (Sense and Sensibility, Hamlet, Much Ado About Nothing) and Phoenix Theater (Mamma Mia, Elf) among many others around the country. She has her master's degree in acting from BCU in England, where she spent a year studying classical British theater. She thanks her family for their love, our audiences for supporting live theatre, and her Molly girl for all the puppy kisses. @Official_AmieB www.amiebjorklund.com
Director's Notes:
In this play…
Polixenes, King of Bohemia, has spent nine months visiting his childhood friend, King Leontes of Sicilia. Leontes and his wife, Hermione, are expecting a new baby.
Seemingly without reason, Leontes grows suspicious that his friend and wife may secretly be carrying on an affair.
Leontes endeavors to enlist the courtier Camilla in a scheme to poison Polixenes, but instead, she warns Polixenes that his life is in danger and they both flee back to Bohemia.
Thwarted in his efforts to kill his fellow king, Leontes instead turns his attention to Hermione, and sends her to prison, where she gives birth to a daughter.
The court lords persuade Leontes to ask Apollo's Oracle for the truth before condemning his wife to death. Although the Oracle proclaims Hermione's innocence, Leontes remains unmoved.
Meanwhile, another courtier, Antigonus, is instructed to abandon the baby princess in the wilderness. He leaves the baby on the shores of Bohemia, but himself perishes.
Sixteen years later, the marriage between a shepherd's daughter and her paramour is foiled when King Polixenes arrives and reveals that the young man is his wayward son and Bohemia's prince.
However, the shepherdess is herself not all that she appears! Reunions, magic, and forgiveness follow, in this enchanting story of families torn apart and put back together again.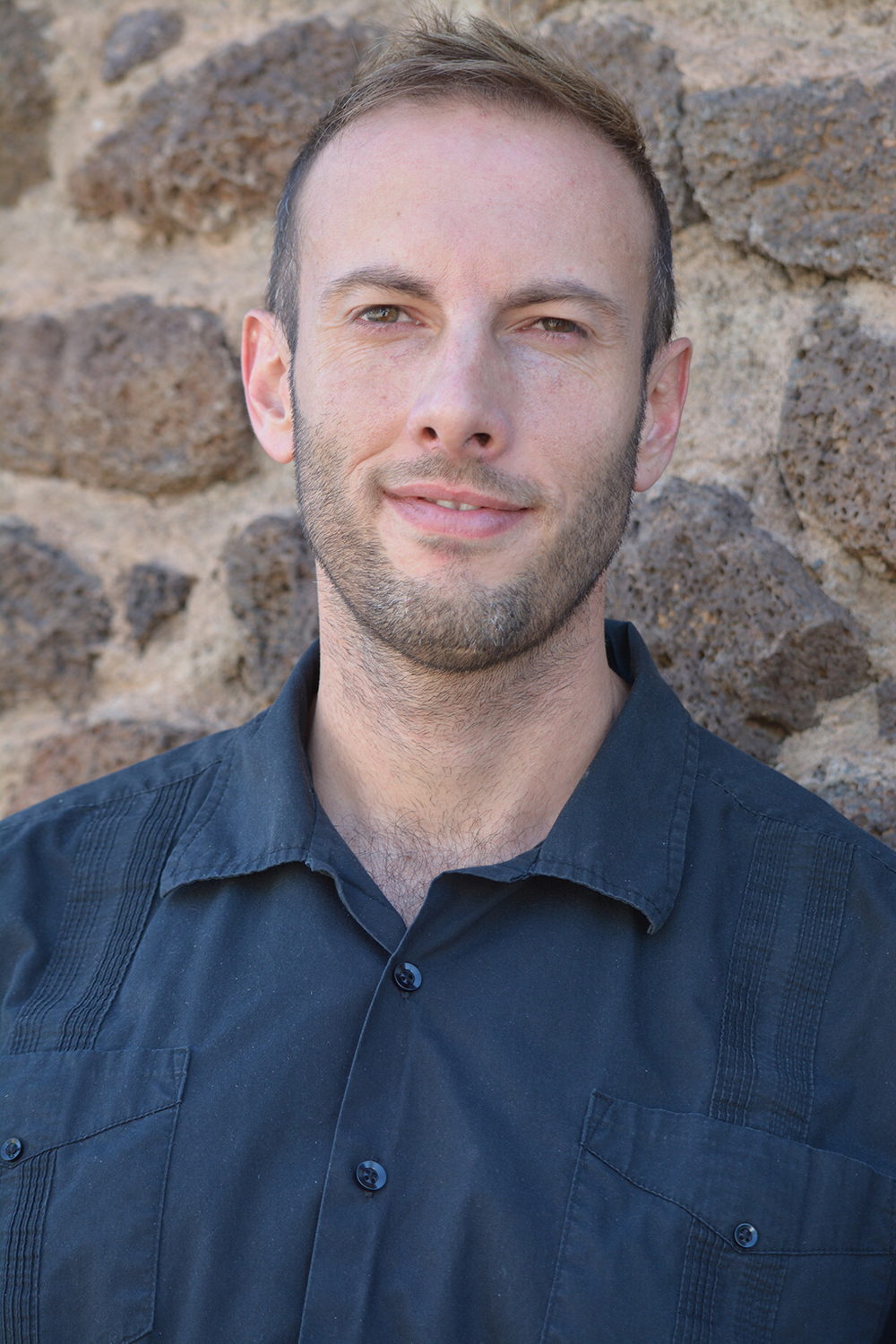 Jim Dugan
(Leontes)
Jim Dugan is honored to return to FlagShakes, having played Lemml in Indecent this spring. Jim is a PhD student in Curriculum and Instruction at NAU, studying ways of promoting body-mind awareness in young people. Previous credits include The Full Monty (Malcom), Rumors (Ken), and Ruthless! (Sylvia) with Theatrikos Theatre Company, where he also directed The Gin Game and Love, Loss, and What I Wore. Jim would like to thank Amie, Dawn, Taylor, and the entire FlagShakes family for this opportunity.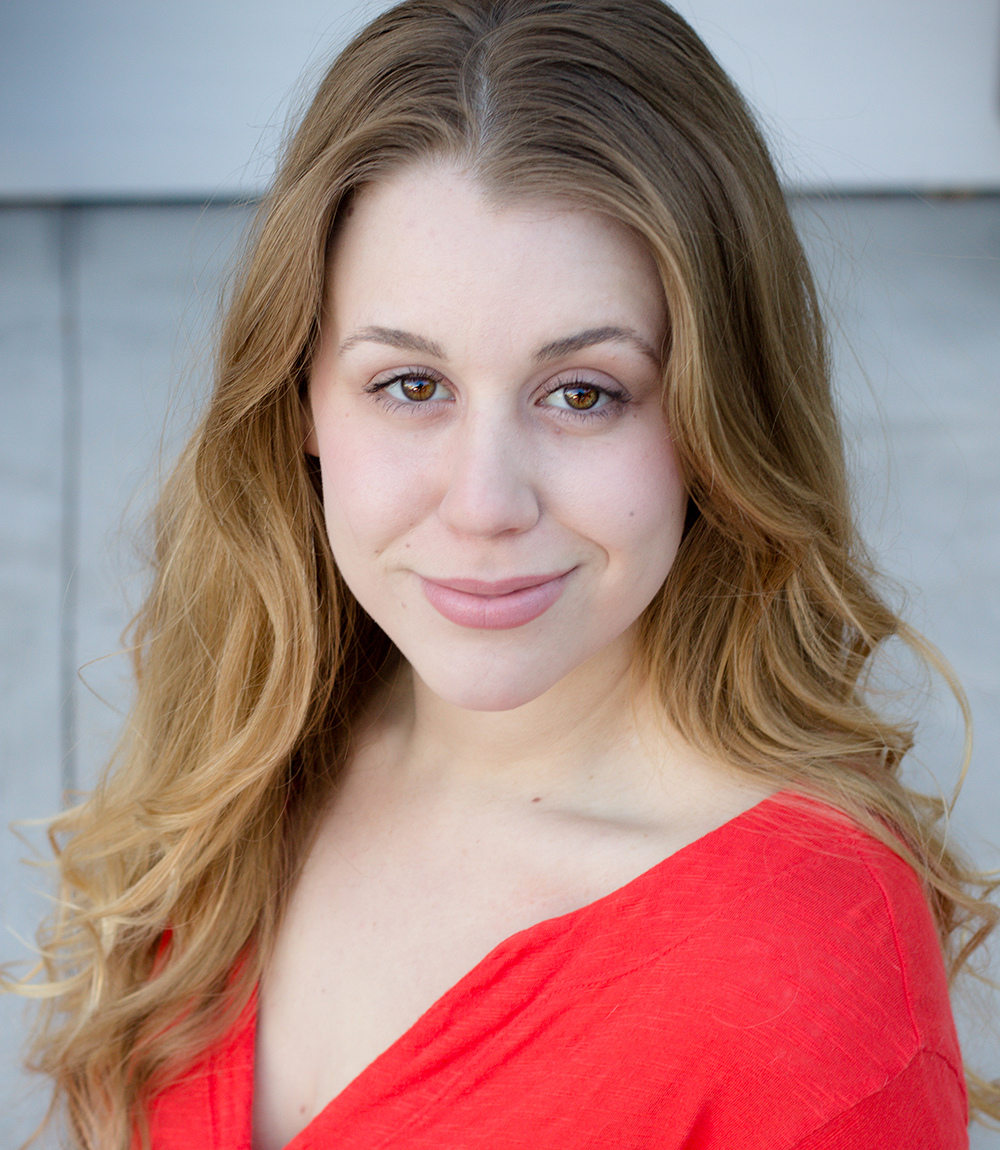 Hannah Fontes
(Camilla/ Other)
Hannah is thrilled to be back for her eighth show with FlagShakes. Her favorite FlagShakes credits include The Tempest (Caliban), Duchess of Malfi (Julia), Merry Wives of Windsor (Mistress Quickly), and Indecent (Co-Director/Choreographer). She's also involved in FlagShakes as Housing Manager and as a choreographer and movement director. Other companies she has worked with are Merry-Go-Round Playhouse, Utah Shakespeare Festival, Arizona Theatre Company, Southwest Shakespeare Company, Neil Simon Festival, and Canyon Moon Theatre Company. Hannah holds a BFA in Musical Theatre from Southern Utah University.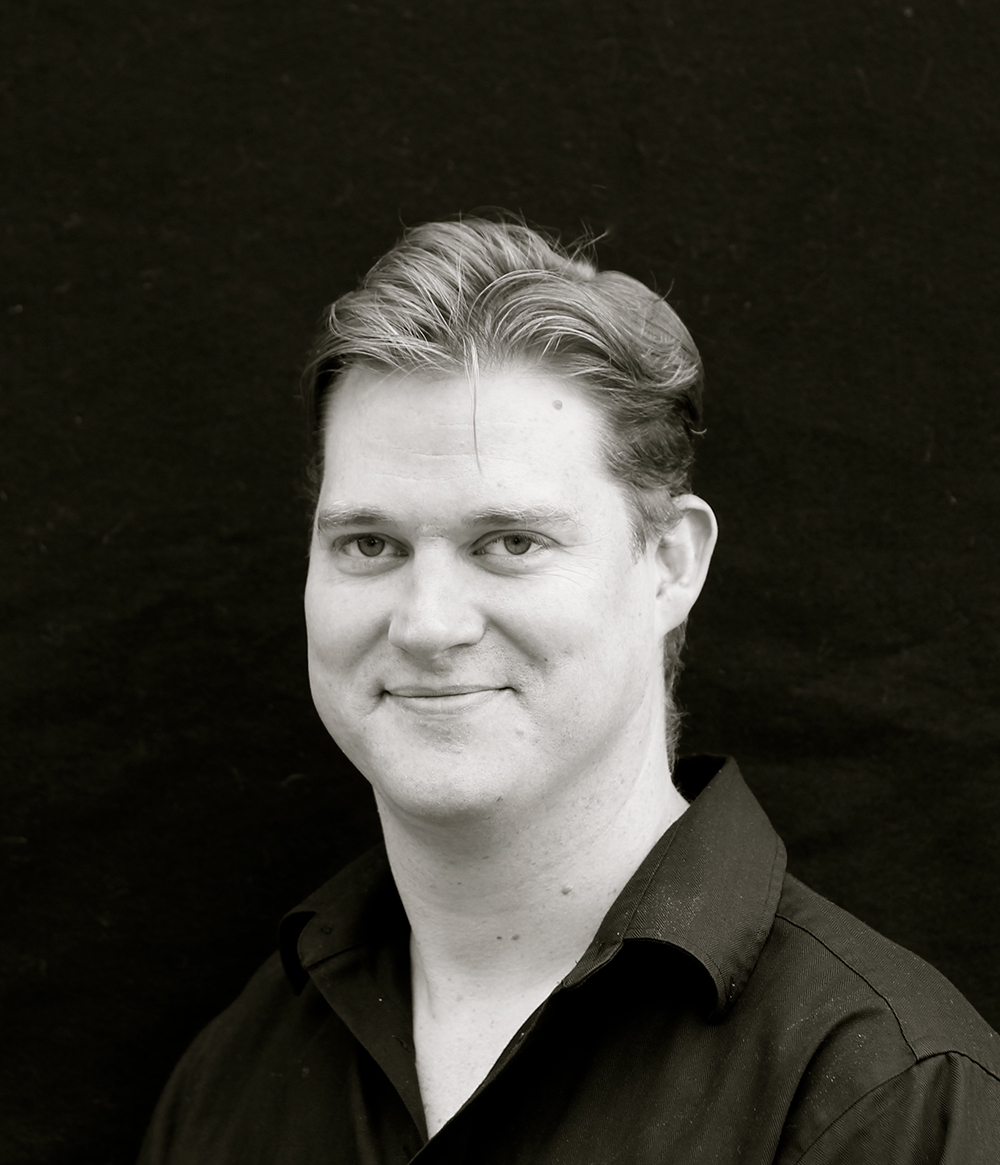 Nick Rabe
(Polixenes/ Officer/ Other)
Nick
is a founding member of FlagShakes and served as Marketing Director for the first three seasons. He is returning to the FlagShakes stage as an actor after taking last year off and has previously appeared in
Twelfth
Night
 (Sea Captain/Priest); 
Romeo & Juliet 
(Mercutio/Prince); and 
All's Well That Ends Well 
(Second Officer). A Flagstaff native, he is proud to be a part of the thriving arts scene here. He has previously served the northern Arizona community as the main sports anchor on KNAZ-TV2 (until 2008) and more recently as the News Director for NAU's "NAZ Today" news broadcasts. He would like to thank his family and Audra for their constant support.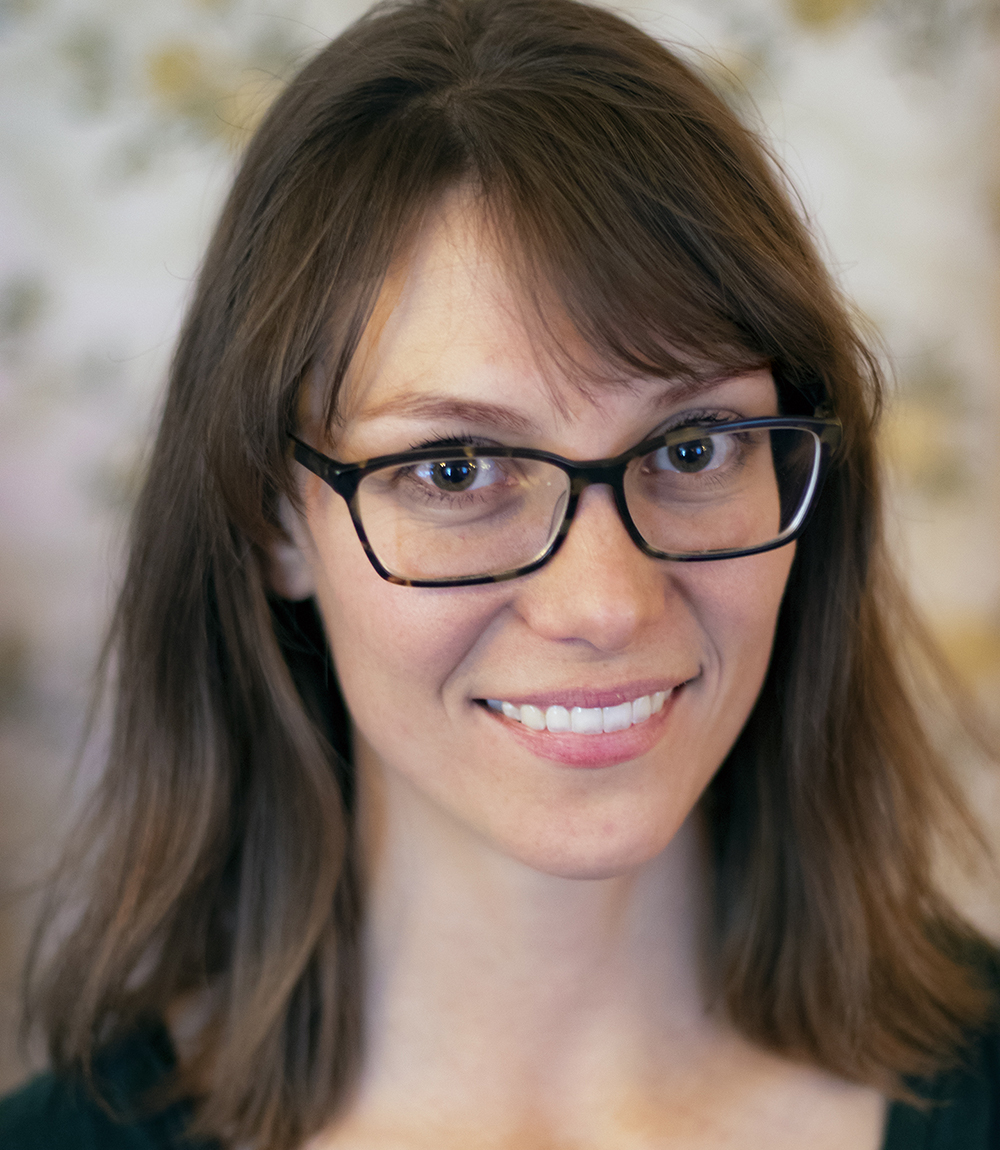 Lee Bryant
(Autolycus/ Emilia/ Dion/ Other)
Originally from Tennessee, Lee graduated with a BA double-major in Theatre and Environmental Studies from Rhodes College, where she appeared notably in Reckless (Rachel) and Twelfth Night (Viola). Lee then traveled the country studying birds, teaching science, and completing her MS in Biology before landing in Flagstaff last summer. This is Lee's third FlagShakes performance after her debut roles this spring in God of Vengeance (Rivkele) and Indecent (Vera). When not acting and adventuring, Lee can be found at her muggle jobs with Coconino Community College and the City of Flagstaff.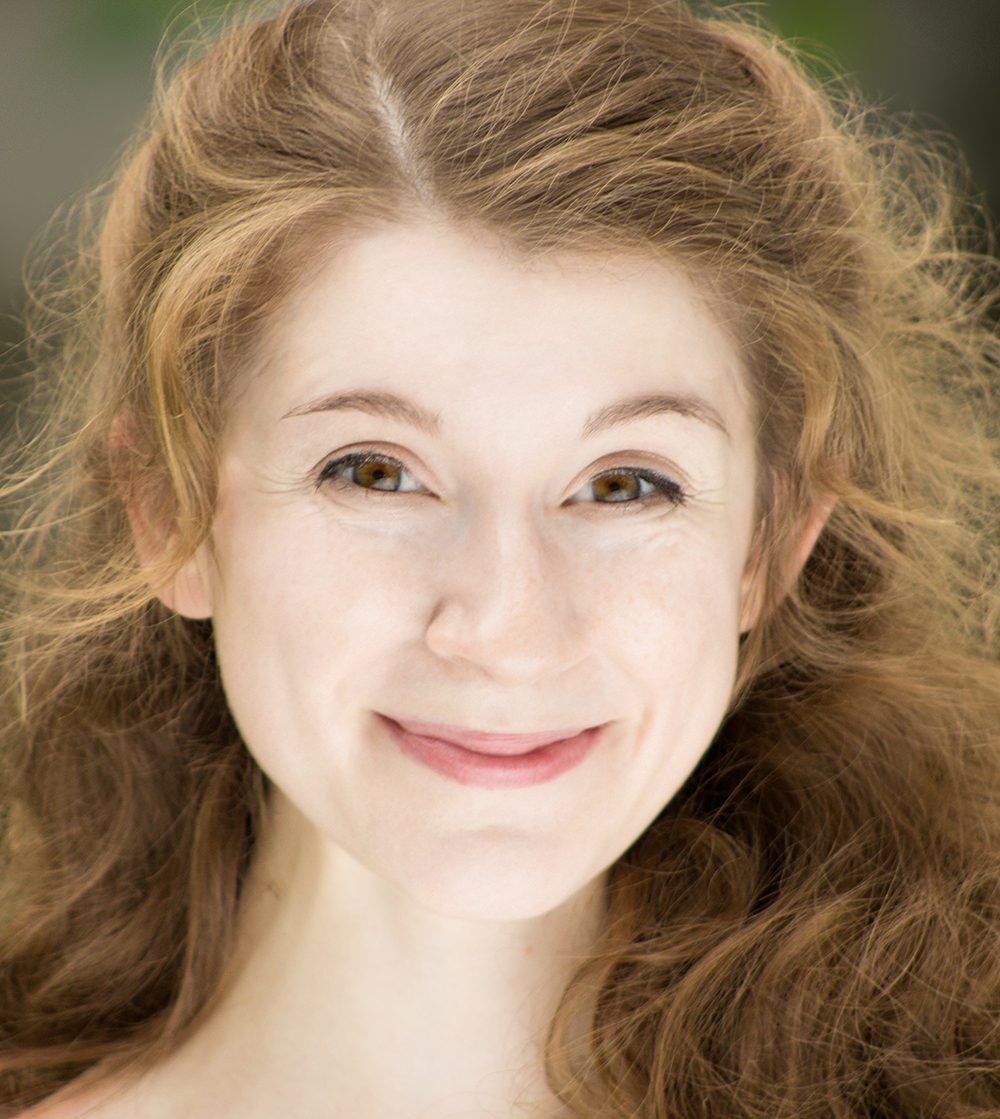 Claire Whittman
(Hermione/ Mopsa/ Other)
Claire Wittman is delighted to join FlagShakes for her first season as Director of Education and Literary Manager. Favorite credits include Juliet in Romeo and Juliet and Desdemona in Othello. Along with performing and writing for the stage, Claire devotes herself to the improvement of her mind through extensive reading, marathoning Masterpiece Theatre on PBS, and drinking copious amounts of tea. She sends her boundless love to her partner Ryan and her cat Juliet.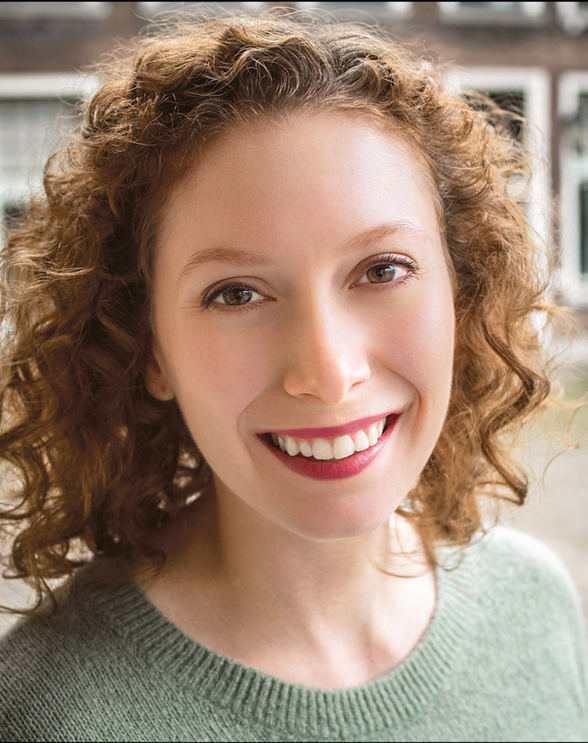 Becki Zaritsky
(Paulina/ Other)
This is Becki's fourth show with FlagShakes. She was in Duchess of Malfi (Malatesti), Indecent (Halina), and God of Vengeance (Sore). Philadelphia-based, Becki's worked throughout the country and globe. Onstage credits include: Look Up: Tales of the Sky, The Bremen Town Musicians, and Once Upon A Flame. Offstage credits include: West Side Story International Tour (Assistant Stage Manager) & The Polar Express (Stage Manager) on a moving train! You can usually find her wandering around town with coffee and cookie in hand, or out on a trail. Follow along in the adventures @beckzarit & #BeckSideStory. www.beckizaritsky.com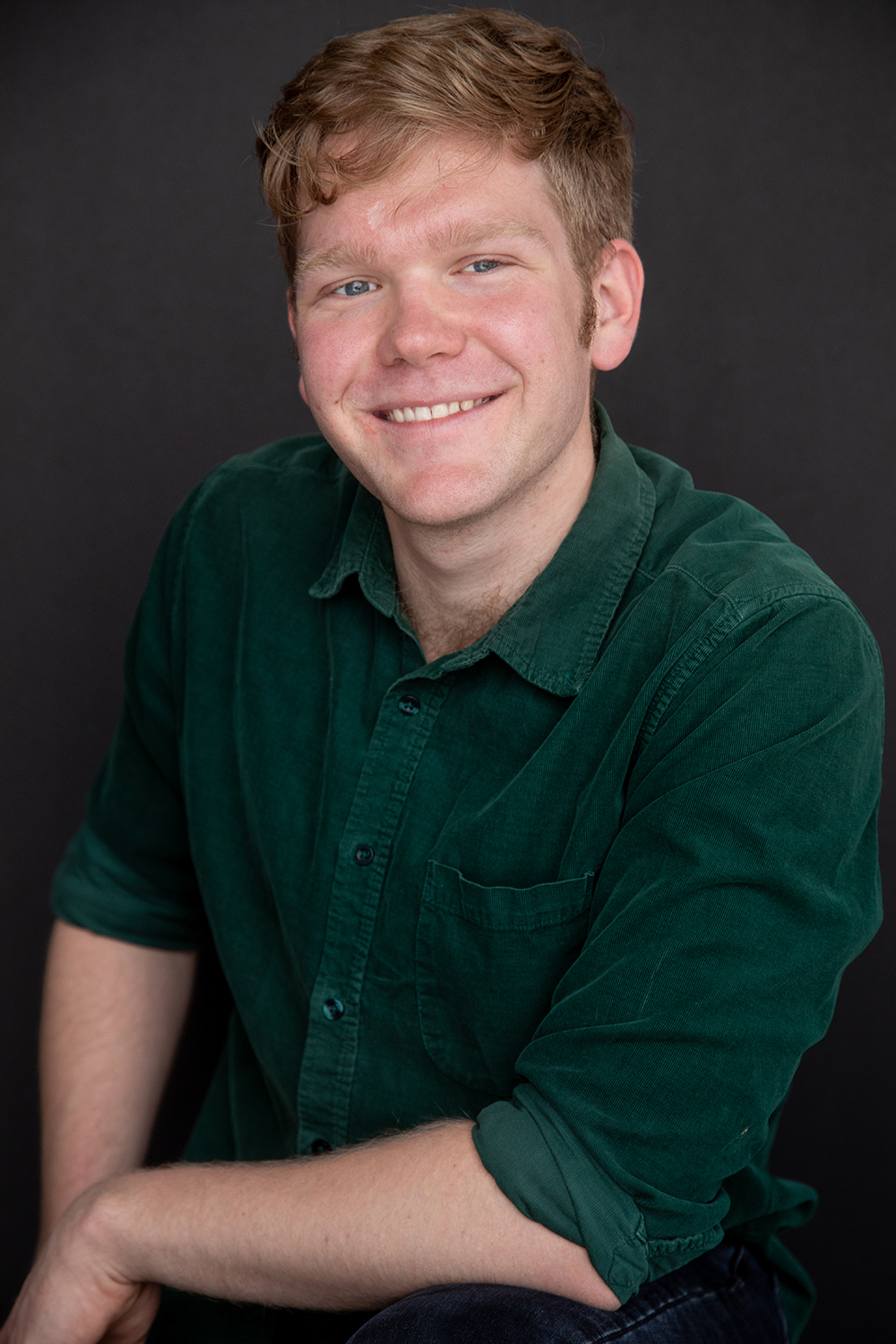 Jacob Nichols
(Florizel/ Antigonus)
Jacob is an interdisciplinary artist based in Phoenix. The Winter's Tale is his debut show with FlagShakes. His most recent work includes acting, filmmaking, and audio/visual design. He is an artistic associate with iTheatre Collaborative in Phoenix, where he has been involved in four productions, including Hostage (Kevin) and Catonsville 9 (John Hogan). His upcoming projects include The Diary of Anne Frank with Stage Left Productions. He gives immense love and gratitude to his mom, Elle, Charles, Chris, and Rosie, and all the friends, family, and mentors who have and continue to support and nourish him.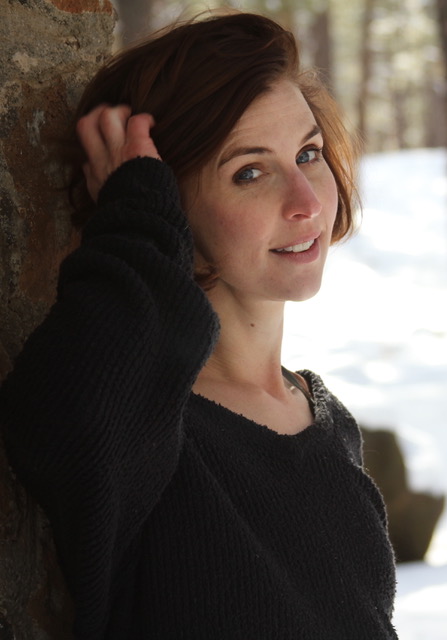 Dawn Tucker
(Time aerialist/ 1st Lady/ Bear/ Other)
Dawn
is thrilled to put her aerial skills to work for FlagShakes. Her most recent artistic works with FlagShakes include 
Fool for Love
(May) and direction of the company's production of
Duchess of Malfi
. 
Dawn
would like to thank Momentum Aerial Arts, Joanie Garcia, and, most especially, her incredibly skilled trapeze instructor, Morgan Louvier.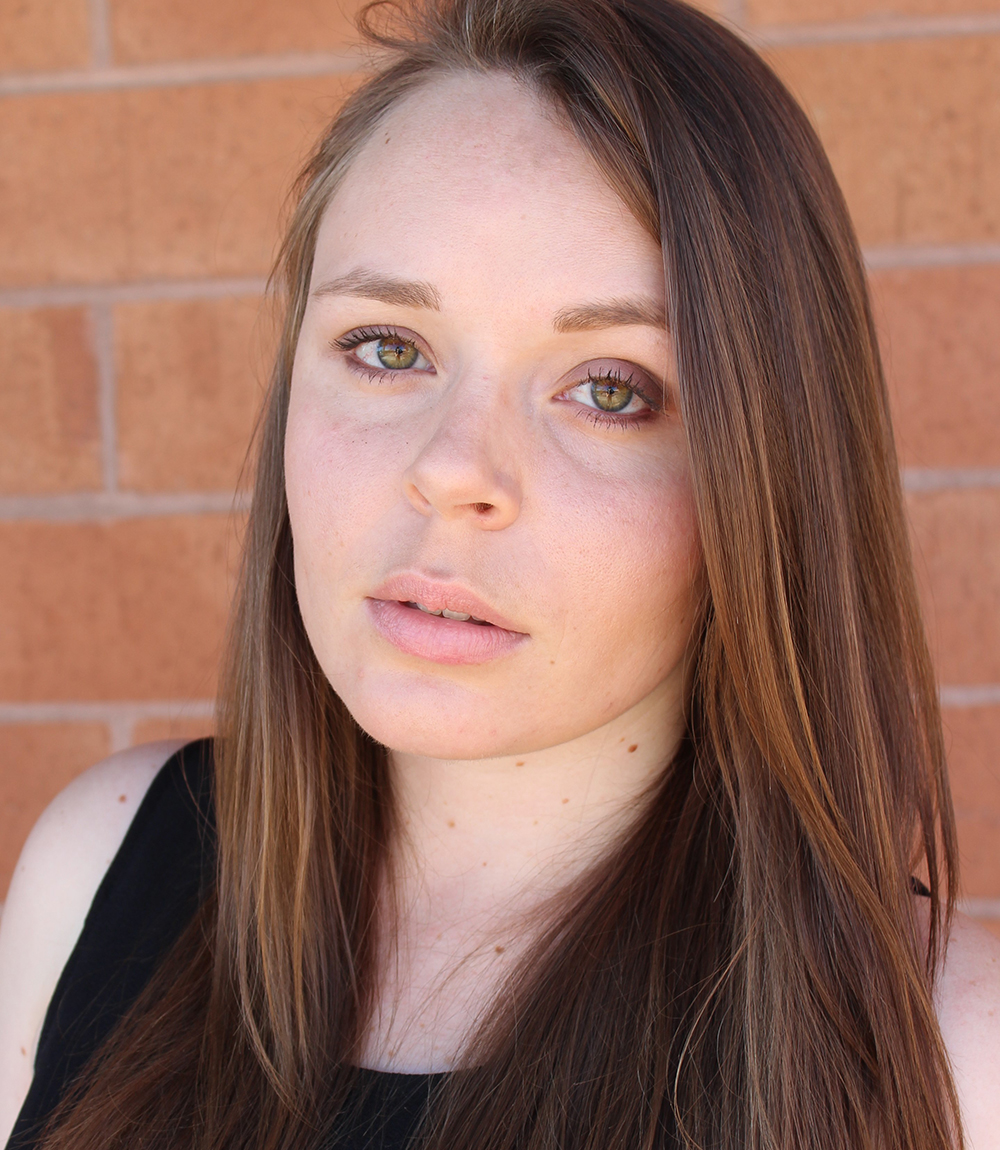 Audrey Young
(Mamillius/ Perdita/ Mariner/ Other)
Audrey Young was born and raised in Tucson, doing productions with Arizona Repertory Theatre and Arizona Theatre Company, including The Miracle Worker and Chicago, before moving to Flagstaff. While at NAU, she performed in To Kill a Mockingbird (Mayella Ewell), The Comedy of Errors (Courtesan), Touch (Zoe/Kathleen), and Dr. Jekyll & Mr. Hyde. After graduating, she began acting with Theatrikos in shows including The Curious Incident of the Dog in the Night-Time (Siobhan), Exit Laughing (Rachel), The Trip to Bountiful (Thelma), Blithe Spirit (Ruth Condomine), The Graduate (Elaine Robinson), and The Constant Wife (Martha). Audrey recently began working with FlagShakes and has been in God of Vengeance (Manke), Fairy (Young Mary Russell), and The Tempest (Antonio). Credits outside of Flagstaff include Alabama Story (Lily Whitfield) and Nothing Crazy (Alex) with Emerson Theater Collaborative in Sedona. She thanks the people of Flagstaff for always being supportive and her mother for her constant love.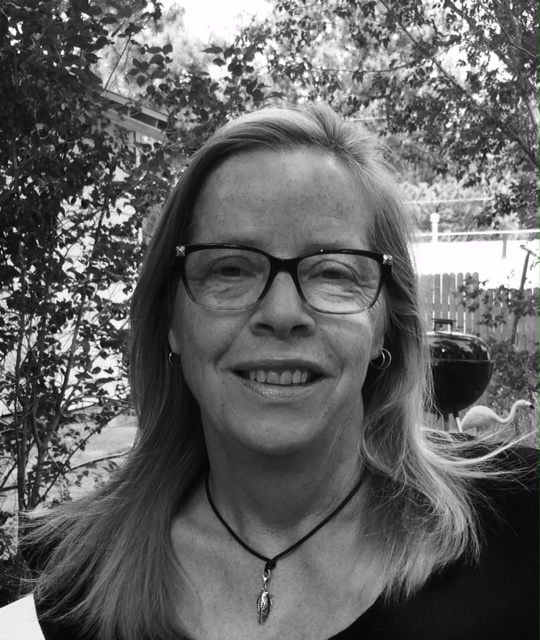 Vicki Thompson
(Shepard/Gaoler/Cleomenes)
Vicki Thompson was last seen in the role of Titus in Titus Andronicus. She is thankful to be working with this talented group of artists once again.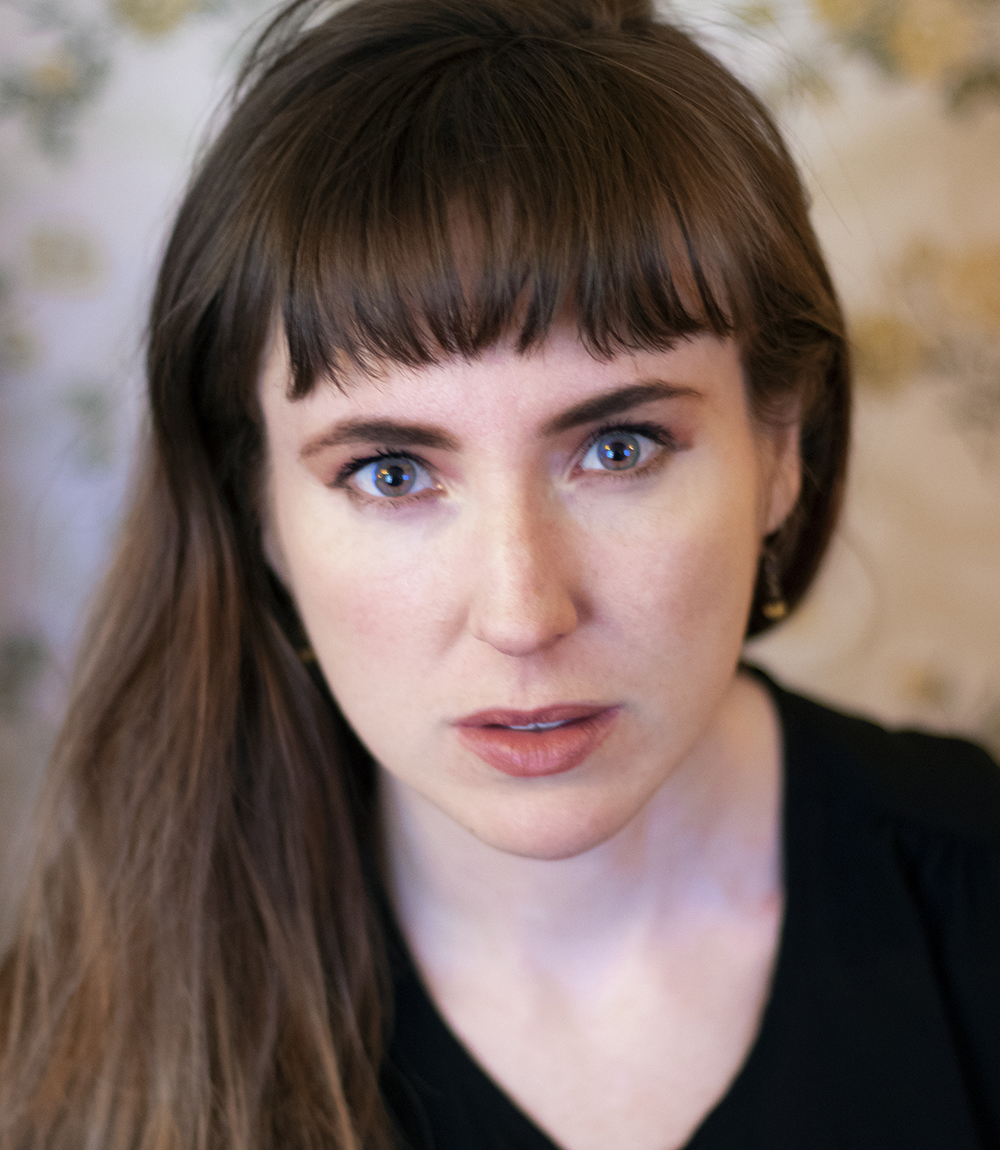 Katie King
(Clown/ 1st Lord/ Other)
FALA theater student of the year, Katie studied theater at The Evergreen State College. Graduating with a one-woman show performed at the New Orleans Fringe, she relocated to NYC as the lead singer for Helioscope. King studied mainly avant garde, experimental, and neo-futurist theater, with new plays being her milk and honey. Fun roles include Catherine (The Foreigner) in Guam and Fanny (Brave New World) in Virginia. Katie runs a play-reading group and co-founded Arizona Adventure Theater. She thanks everyone who provided childcare, and her son Ivan for sharing his mom with the stage yet again.
Crew
Stage Manager- 
Taylor
 Harrison
Costume Designer- Claire Whittman
Props Designer- Jason Craig