Getting Started with Shakespeare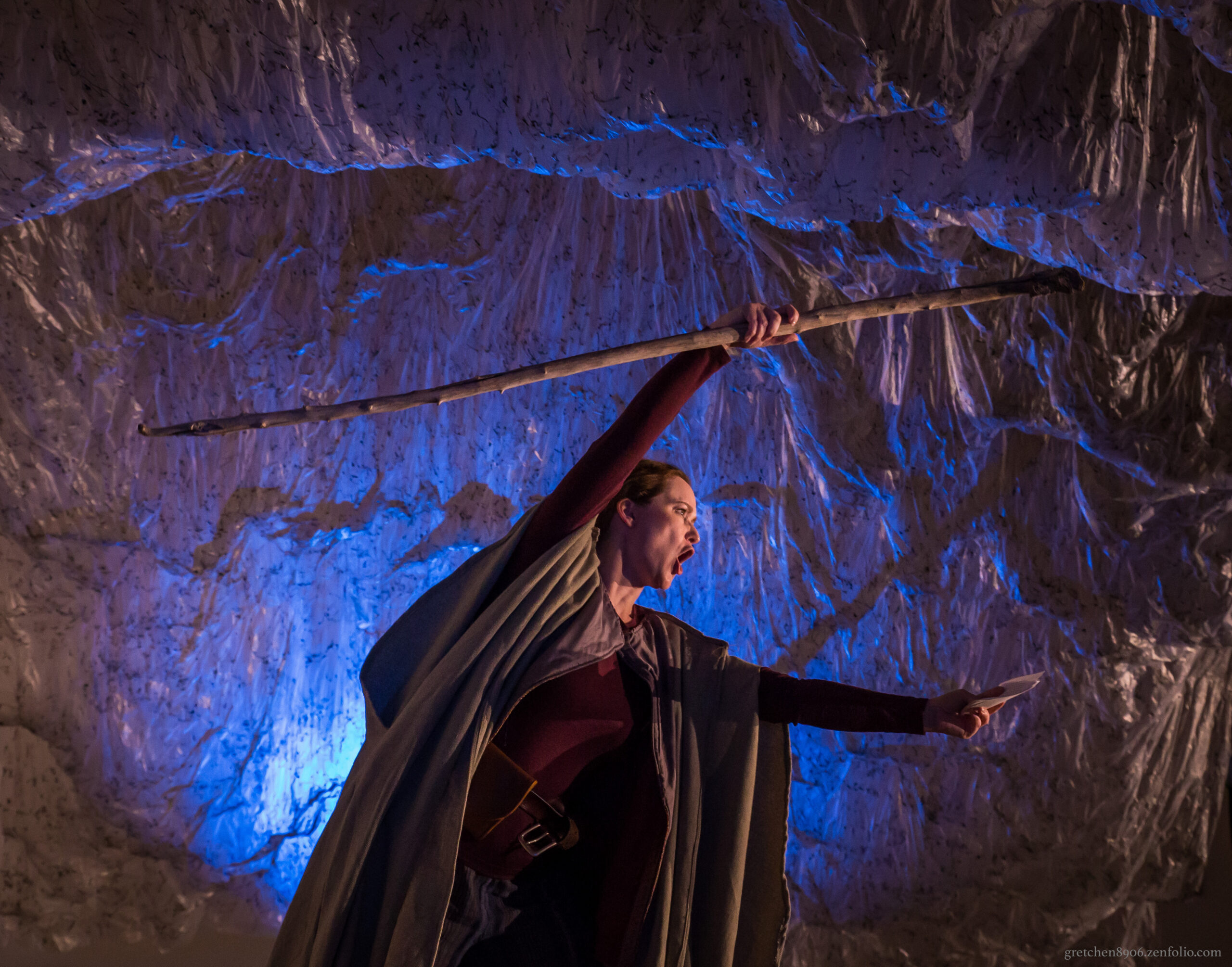 You could probably guess that we're really into The Bard. We love studying the nuances and bringing his words to life, along with other great classical playwrights. We've collected some of the best resources out there so you can get nerdy with us, and of course, have a better experience at our shows.
The complete works
Let's start with the basics. Here is access to the full canon. 
Oregon Shakespeare Festival
Oregon Shakespeare Festival offers PDF study guides for classrooms!
These materials… offer teaching suggestions, discussion questions, research topics, related websites and additional resources…
Not only are study guides available for the current season's shows, but there is also a whole archive of past shows, and the study guides are not limited to Shakespeare, either! Click below to see OSF's impressive selection of study guides and get ideas for teaching Shakespeare in your own classroom. Get the guides here. 
Open Source Shakespeare
Open Source Shakespeare is one of my personal favorites. This website allows you to search Shakespeare's plays and poems. Plays are searchable by both title and character. No idea which work the quote came from? No problem: You can also do a general search of the whole canon.
Additionally, this website is a great way to find that perfect birthday or anniversary quote or impress people on social media with your ability to find an apt quote for all your updates and photos!  "And how quote you my folly?" – Two Gentleman of Verona (See?!) Visit them here. 
Clear Shakespeare
Reading and watching William Shakespeare's plays shouldn't make you feel stupid. But the 400 years between when they were written and today have put up barriers of culture and language that make it hard to read or watch them clean. People (alive and dead) are always telling you what to think about these plays instead of just letting you engage them yourself.
Clear Shakespeare is a podcast that tries to get you closer to Shakespeare's plays, so that you can have your own honest opinion of them. Its goal is to let you love or hate them on their own terms, not on anybody else's. Forget discussing vague themes—I'll take you through the plays word by word, giving you meanings, language tricks and cultural or historical background when you need them. This is a read-along podcast, so you should follow along, talk back and disagree as you see fit. Each play will be split into several podcast episodes, with one new play added every few months. Visit them here. 
Shakespeare Scanned
If you love Shakespeare's language, especially his meticulously metered verse, you will love this site. Just remember, meter is an ART, not a science, so this is by no means the only way to scan the plays!
The purpose of this edition of Shakespeare's plays by Richard Leed is to identify all the lines of pentameter verse whose metrical status is noteworthy. Accentuation and syllabification are marked typographically, and deviations in stress pattern from the standards of Modern American English are discussed in footnotes, e.g. British vs. American pronunciation, Elizabethan vs. Modern English, etc.  This site contains other works edited, written and/or performed by Richard Leed, such as Chaucer's Marriage Tales, The Book of Job and family documents of historical interest. Visit the site here. 
The Forest of Rhetoric
Love the poetry of Shakespeare's work or poetry in general? This site takes an in-depth look at the beautiful complexity of Rhetoric.
This online rhetoric, provided by Dr. Gideon Burton of Brigham Young University, is a guide to the terms of classical and renaissance rhetoric. Sometimes it is difficult to see the forest (the big picture) of rhetoric because of the trees (the hundreds of Greek and Latin terms naming figures of speech, etc.) within rhetoric.
A forest is the metaphor for this site. Like a forest, rhetoric provides tremendous resources for many purposes. However, one can easily become lost in a large, complex habitat (whether it be one of wood or of wit). The organization of this central page and the hyperlinks within individual pages should provide a map, a discernible trail, to lay hold of the utility and beauty of this language discipline. Visit the site here. 
Shakespeare Electronic Archive
Nothing like a primary document, is there? This wonderful website allows you to experience Shakespeare's plays in their original glory AND compare all extant versions of the play (Conflated, First Folio and quartos).
The aim of the Shakespeare Electronic Archive is to create an easy-to-use system in which electronic texts of Shakespeare's plays are closely linked to digital copies of primary materials.
This research archive includes images of all pages of the Shakespeare First Folio of 1623, 1,500 works of Hamlet art and illustration and several digitized Hamlet films, including the Forbes-Robertson silent film (1913), the Ragnar Lyth Swedish TV film (1982) and the filmed record of the Richard Burton theater production, directed by Sir John Gielgud (1964). Visit the site here. 
Biographical Index of English Drama Before 1660
This index is a complete annotated list of all playwrights, actors, patrons, musicians, and miscellaneous other people active in English drama before 1660. Each entry contains basic information about the person's dates and dramatic activities, along with a list of books and articles containing biographical information. This index is a precursor to a forthcoming Biographical Dictionary of English Drama Before 1660, which will contain fuller information and narrative biographies for each person. Visit the site here. 
Shakespeare Documented
Shakespeare Documented is the largest and most authoritative collection of primary-source materials documenting the life of William Shakespeare (1564–1616), bringing together all known manuscript and print references to Shakespeare and his works, and additional references to his family, in his lifetime and shortly thereafter.
On this site you will find images, descriptions, and transcriptions of:
103 manuscripts that refer to William Shakespeare by name in his lifetime (spelled in many different ways, which was typical of the period), including four manuscripts signed by him, and one letter addressed to him
89 printed books and manuscripts from Shakespeare's lifetime that mention or quote his plays or poems, or that refer to him directly or indirectly as a writer
34 Stationers' Register entries for Shakespeare's plays and poems, up to and including the First Folio (1623), five of which name him as author
84 printed editions of Shakespeare's plays and poems, up to and including the First Folio (1623), 62 of which include his name on the title-page or dedicatory leaf
More than 100 documents that refer to other members of Shakespeare's family, including references to Shakespeare's coat of arms
Shakespeare's Influence on Contemporary Literature
Check out this infographic to learn more about Shakespeare's wide ranging influence!
Visit the site here.
Words Words Words: Shakespeare Coach
Words, Words, Words is a service provided by Christine Schmidle designed to make Shakespeare more accessible and fun to everyone. Visit the site here. 
Ultimate Shakespeare Resource Guide
Looking for something you didn't find here? Try the "Ultimate Shakespeare Resource Guide," a hub for Shakespeare resources on the web. Visit the site here.