T
"Theatre, and especially Shakespeare at FlagShakes, is a shared experience. It allows us to de-isolate, to come out from behind our screens and experience feelings as a community. Nothing builds empathy the way theatre does— nothing allows for exploration of the human condition in such a vulnerable space—and no playwright captures the highs and lows of life like Shakespeare." –Dawn Tucker, Executive Director
Our performances and educational outreach programs enlighten audiences and revitalize empathy. That's why we are excited to share our vision of Shakespeare's works with Flagstaff audiences, including students (of any age) who want to learn more about theater. Each Renaissance performance incorporates Elizabethan staging practices, providing a unique learning opportunity. Some performances include special post-show talkbacks with the director and/or actors. We also offer special student-only matinees for school groups.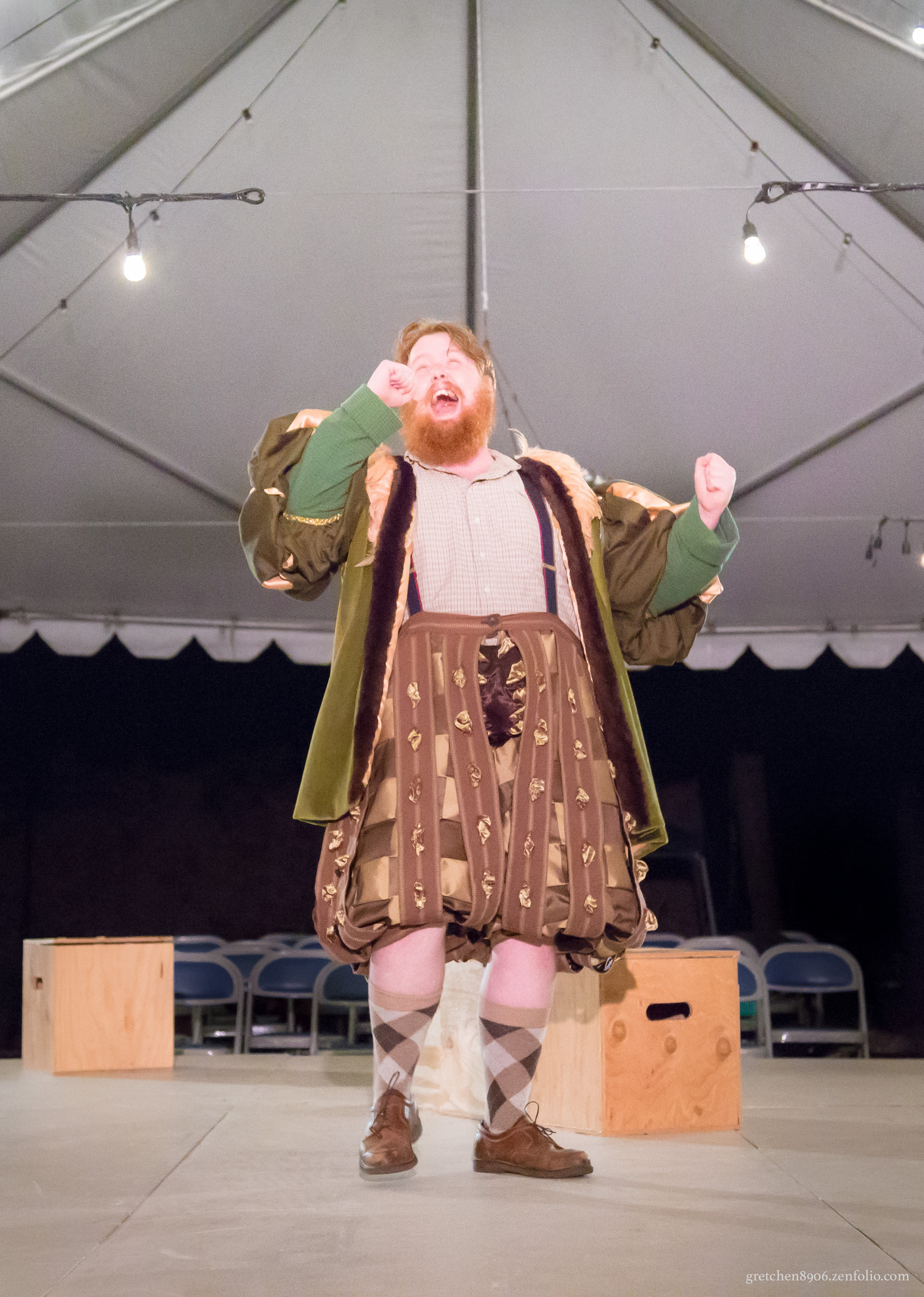 Individual Instruction Options
Do you have a piece that you want to audition with, but you don't have much time? Consider an individualized audition coaching session! In this 60- or 90-minute session, you can work with one monologue or work on a two-monologue package (your choice), receive personalized feedback, and work through a variety of exercises tailored to helping you bring the monologues to life in new and exciting ways.
60 minutes: $50 (recommended for one piece)
90 minutes: $70 (recommended for two pieces)
Longer or multiple sessions possible by request
Twelfth Night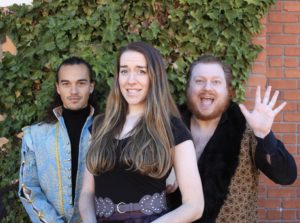 "If music be the food of love, play on." So begins Shakespeare's famous comedy Twelfth Night, a story about finding love, overcoming adversity, and yellow stockings! For our first full-scale production since March, FlagShakes is producing one of Shakespeare's most beloved plays. Our cast includes 8 incredible actors from across the country, and renowned Shakespeare director Jim Warren, founding Artistic Director of the American Shakespeare Center, has joined the FlagShakes team.
Twelfth Night follows the story of Viola, played by FlagShakes alumna Cadence Lamb, who washes ashore on Illyria, where she disguises herself as a boy in order to serve the handsome Duke Orsino (Nick Marchetti). Comedy ensues as feelings are caught between all the wrong people, identities are mistaken, and our favorite characters must navigate the tumultuous island waters and their love lives.
This show may be purchased for classroom use for $50-$100 for your institution.
Please contact dtucker@flagshakes.org for more information.
As You Like It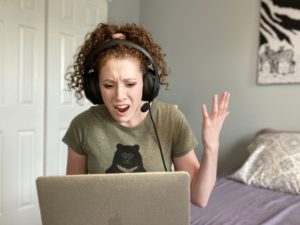 You've never seen Shakespeare like this! Welcome to the world of massive online role player games: a place where you can escape reality and become anything you can dream of. Flagstaff Shakespeare Festival is thrilled to announce our upcoming virtual gaming adaptation of Shakespeare's comedy As You Like It. Directed by James Cougar Canfield and filmed by actors all over the United States, this quirky production will be digitally released for streaming beginning September 11, 2020. Equipped with 16-bit animation and avatars by Nathan Leigh and a nostalgic video game score by Sean Golightly, this film is sure to delight!
This show may be purchased for classroom use for $50-$100 for your institution.
Please contact dtucker@flagshakes.org for more information.