Cultural Equity Statement
To support a full creative life for all, Flagstaff Shakespeare Festival commits to championing policies and practices of cultural equity that empower a just, inclusive, equitable nation. Theatre as a tool for social change can only be so powerful as the unique and diverse stories we tell and the lives we enrich both on and off the stage.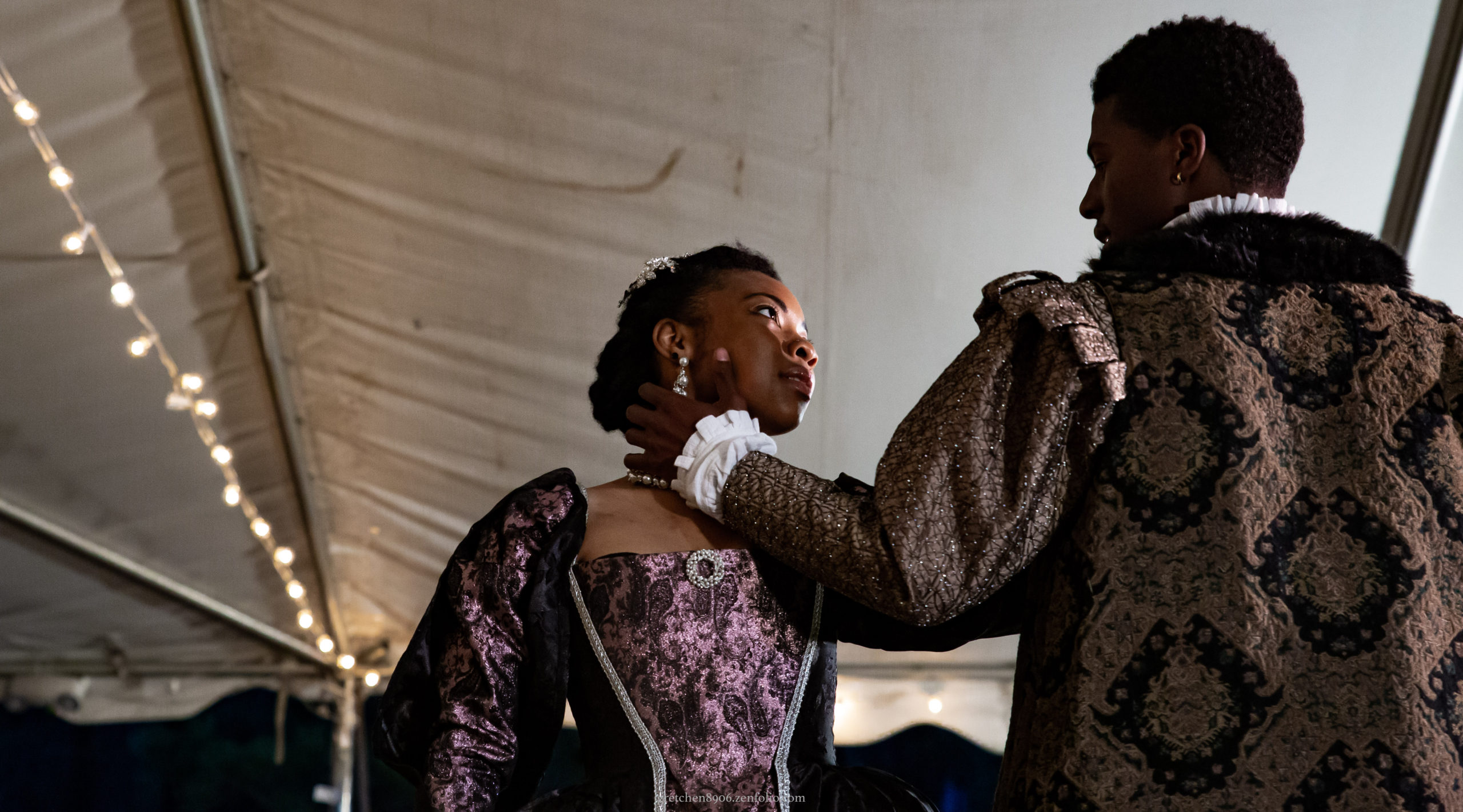 Definition of Cultural Equity
Cultural equity embodies the values, policies, and practices that ensure that all people— including but not limited to those who have been historically underrepresented based on race/ethnicity, age, disability, sexual orientation, gender, gender identity, socioeconomic status, geography, citizenship status, or religion—are represented in the development of arts policy; the support of artists; the nurturing of accessible, thriving venues for expression; and the fair distribution of programmatic, financial, and informational resources.
Acknowledgments & Affirmations
In the United States, there are systems of power that grant privilege and access unequally, such that inequity and injustice result, and that must be continuously addressed and changed. 

Cultural equity is critical to the long-term viability of the arts sector. 

We must all hold ourselves accountable because acknowledging and challenging our inequities and working in partnership is how we will make change happen. 

Everyone deserves equal access to a full, vibrant, creative life, which is essential to a healthy and democratic society. 

The prominent presence of artists challenges inequities and encourages alternatives. 
*Source: www.americansforthearts.org/about-americans-for-the-arts/statement-on-cultural-equity
Actions
Cast actors on artistic merit alone, using non-traditional casting when appropriate for the production.
Include non-binary in our definition of gender.
Allow opportunities for actors, staff, participants, and artists to identify their pronouns at the beginning of audition, rehearsal and educational processes.
Maintain a hate-free, fully accepting working environment onstage and off stage.
Produce plays in a way that supports non-hegemonic narratives.
Commitments
Have a diverse board and staff.

Select 50% of our non-Shakespeare plays each season to be written by female playwrights or playwrights from culturally under-represented groups.

Have at least one show per year with a cast that is comprised predominantly of actors otherwise under-represented on stage.

With Respect and Humanity, We first acknowledge the words of the stewards of the lands in which we reside or occupy, who are the Indigenous Peoples of the Southwest. In honoring and respecting life, we acknowledge the presence and first footsteps of the Hopi, Havasupai, Hualapai, Yavapai, Zuni, Piute, the Ute, White Mountain Apache, Chiricahua, Mescalero, Navajo, Tohono'O'Odham, Gila River, and Mojave Nations. By acknowledging these Five Fingered Beings, we also acknowledge the injustices and profess to continually work to be at better service to Indigenous Peoples. We recognize our presence in a Sacred Space held sacred and holy by these 13 Nations. In the arms of this Mountain, we declare ourselves as instruments of healing and reconciliation as we work towards justice and equity for all Peoples of all walks of life, as the Stewards of the land had first demonstrated.
(Crafted in collaboration with FlagShakes by Makauis, 19 year old Dine male)