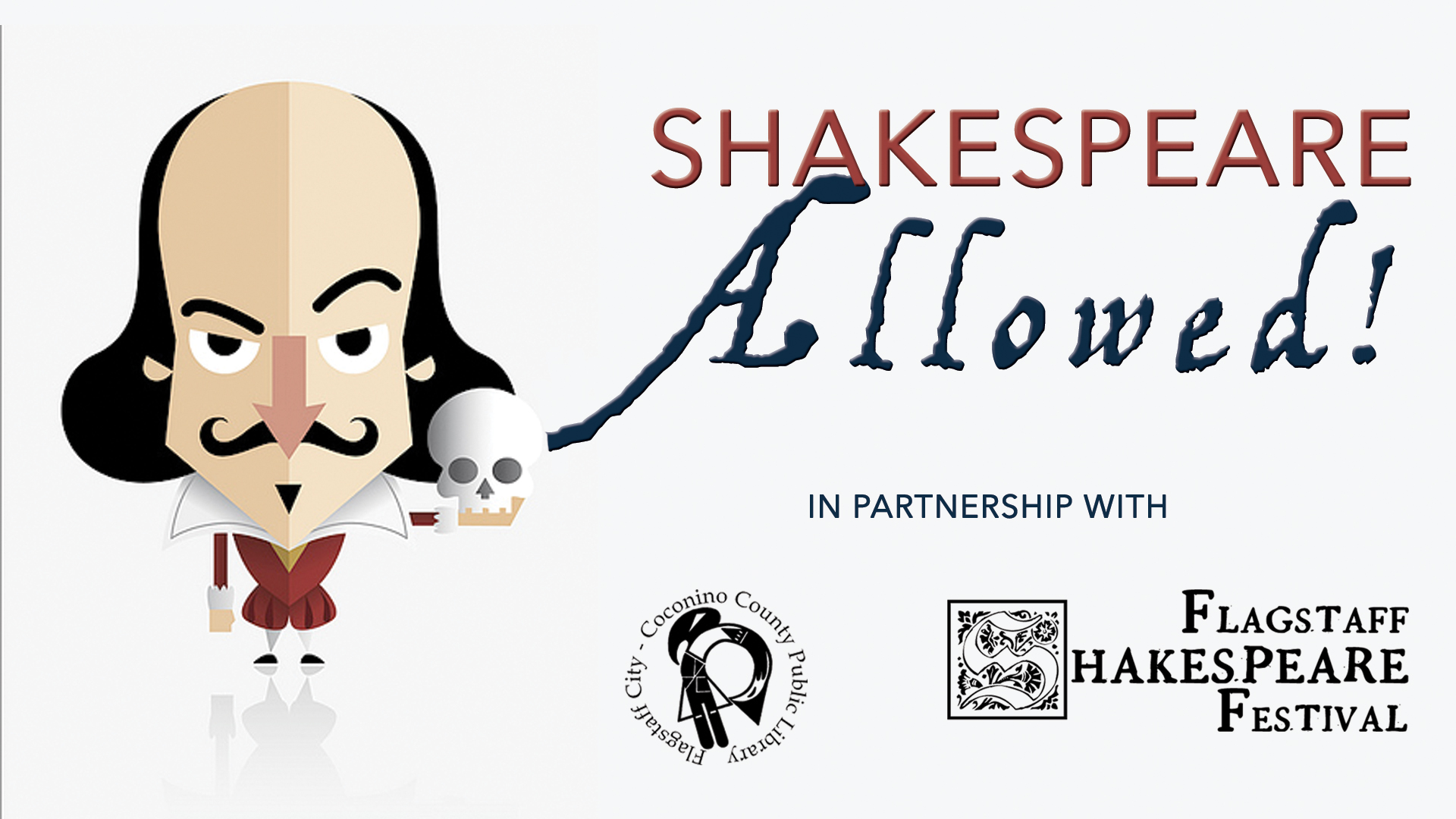 "My words fly up, my thoughts remain below. Words without thoughts never to heaven go." (Hamlet)
Join us each month for Shakespeare Allowed, and have fun with others reading aloud (or just listening!) a play from the Bard himself.
Sunday, June 7th at 3 p.m. we will begin a 4 week read-through/discussion of Shakespeare's "As You Like It," reading and discussing one act per week and two acts the final week. FlagShakes will be putting up  "As You Like It" as our first ever fully digital production in September, so this series will be perfect to get you ready to watch!
Each week, you can tune in 5 mins early to see a re-cap of the previous week(s), so you can jump in anytime. In each synopsis, you will discover important plot points with Christine Schmidle, Text Associate at Shakespeare's Globe. Christine will also pose a thought-provoking question for our post-reading discussion. The director of FlagShakes' upcoming production, James Canfield, and the actress playing Rosalind, Becki Zaritsky, will join us for the weekly readings. To watch live just mosey over to our Facebook page: FlagShakes Facebook page OR join us on Zoom. If you want to read aloud, be sure to use the Zoom link 🙂