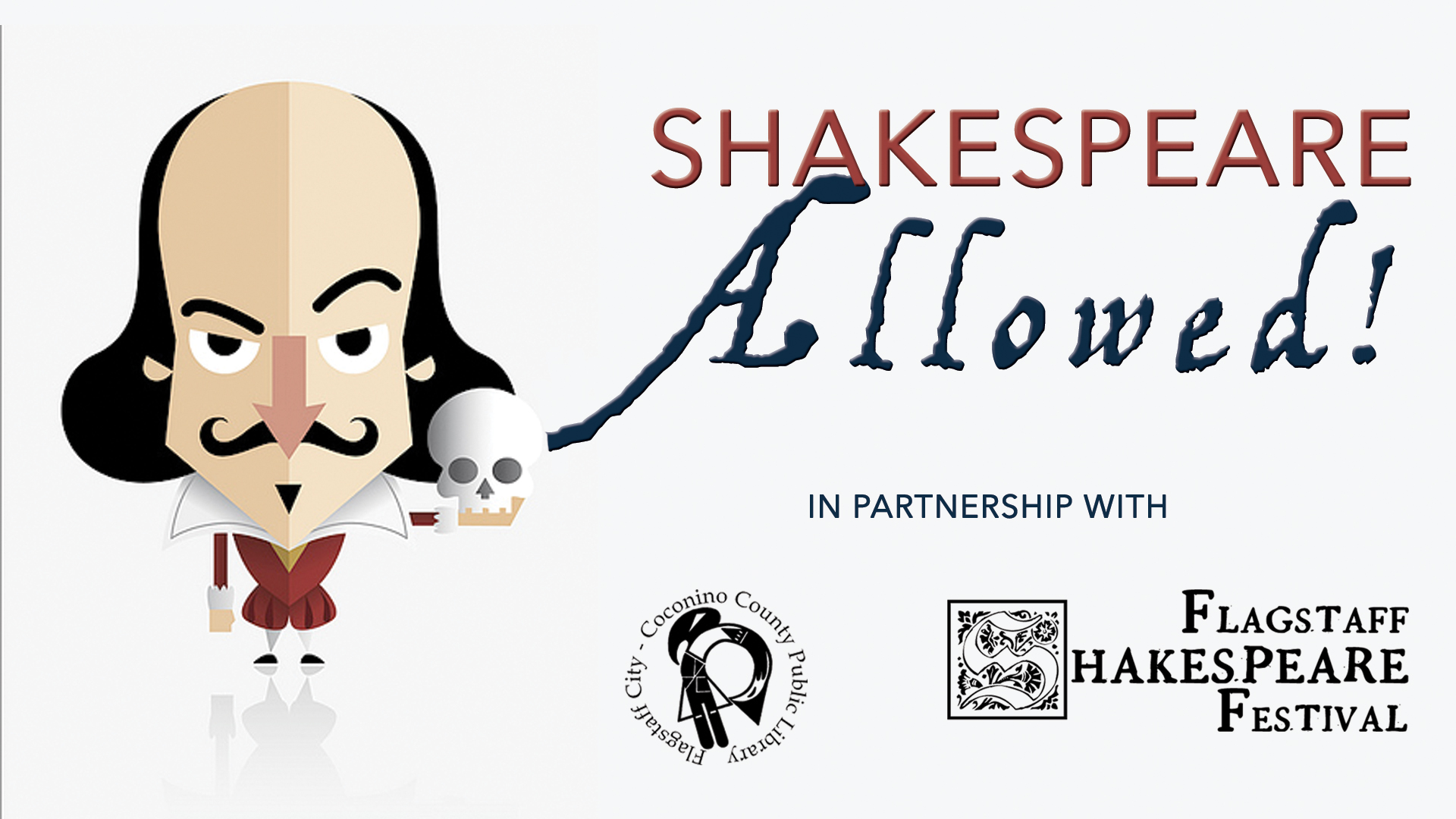 "My words fly up, my thoughts remain below. Words without thoughts never to heaven go." (Hamlet)
Join us each month for Shakespeare Allowed, and have fun with others reading aloud (or just listening!) a play from the Bard himself.
The Flagstaff Shakespeare Festival and the Flagstaff City-Coconino County Public Library host monthly readings at the Public Library (300 W. Aspen Avenue) and they are open to everyone!
If you have a copy of the play, bring it with you. If not, we have one you can borrow. This event is free and open to the public!
We meet the fourth Sunday of each month at the Flagstaff City-Coconino County Public Library (300 W Aspen Ave, Flagstaff). To learn more about this year's schedule, or to be put on the Shakespeare Allowed email list, please contact Todd at todd@flagshakes.org.
Shakespeare Allowed 2020 Schedule
We will be meeting at Flagstaff Main Library from 3:00 pm to 5:30 or 6:00 pm. This will be after the library closes to the public, so we will be able to sit in the lovely atrium and have the place to ourselves. A librarian will let us in for each reading.
February 23 • Comedy of Errors
March 22 • Troilus and Cressida – First Half
April 26 • Troilus and Cressida – Second Half
May 24 • Henry IV (Part I)
July 26 • As You Like It
August 23 • Julius Caesar
September 27 • Othello – First Half
October 25 • Othello – Second Half
November 22  • Timon of Athens