DATES:
October 5, 6, 12, and 13 at 7:30 pm
October 6, 7, 13, and 14 at 2 pm
LOCATIONS AND TICKET LINKS:
All remaining performances take place indoors, including the one at the Museum of Northern Arizona. For more information about our venues, visit our "Getting to the Show" page.
STORY:
William Shakespeare
SHORT SYNOPSIS:
The Tempest is Shakespeare's last play for the stage. This heartfelt story of a parent who sees his daughter grow up and has to hand over the staff of life to the next generation takes us on a journey of vengeance, forgiveness, and wonder. Isolation gives way to a family reunion, music makes characters sane or drives them mad, savages and clowns make us laugh, and finally (of course!), love conquers all. 
Christine Schmidle
(Director)
Christine Schmidle is working as Deputy Text Associate at Shakespeare's Globe in London. She received her MFA at Mary Baldwin College. Christine's acting experience includes various roles at the American Shakespeare Center, the Pocket Theater in Stony Brook, and the Airport Playhouse. In Germany, she worked at the Shakespeare Festival in Neuss and the Theatre of Krefeld as Assistant Director. She has been published in the Shakespeare Bulletin with "Bilingual Hamlet: Der Bestrafte Brudermord in the 21st century," and she translated "Der Bestrafte Brudermord" into English for Hidden Room's puppet show, which is currently touring Europe.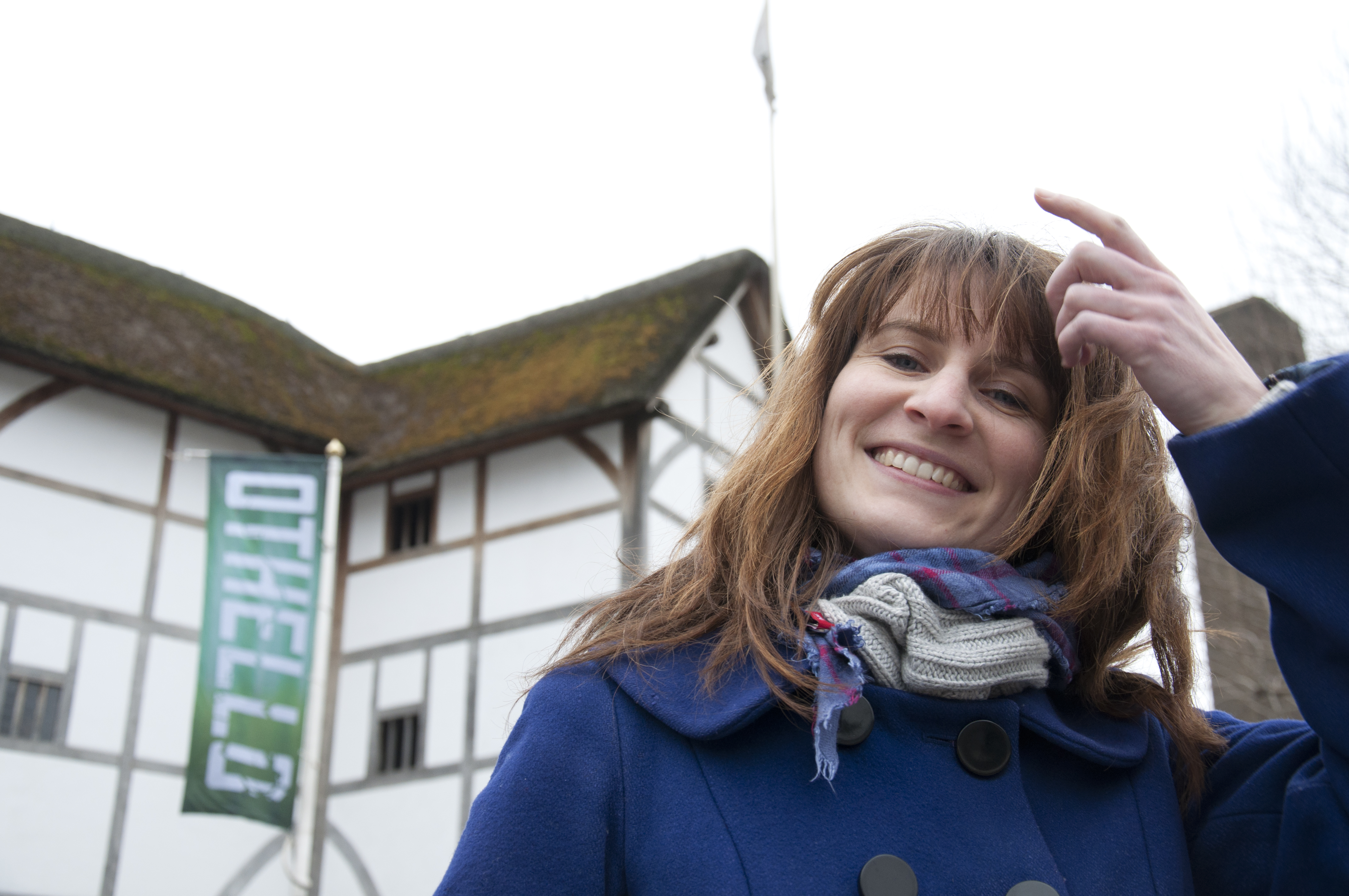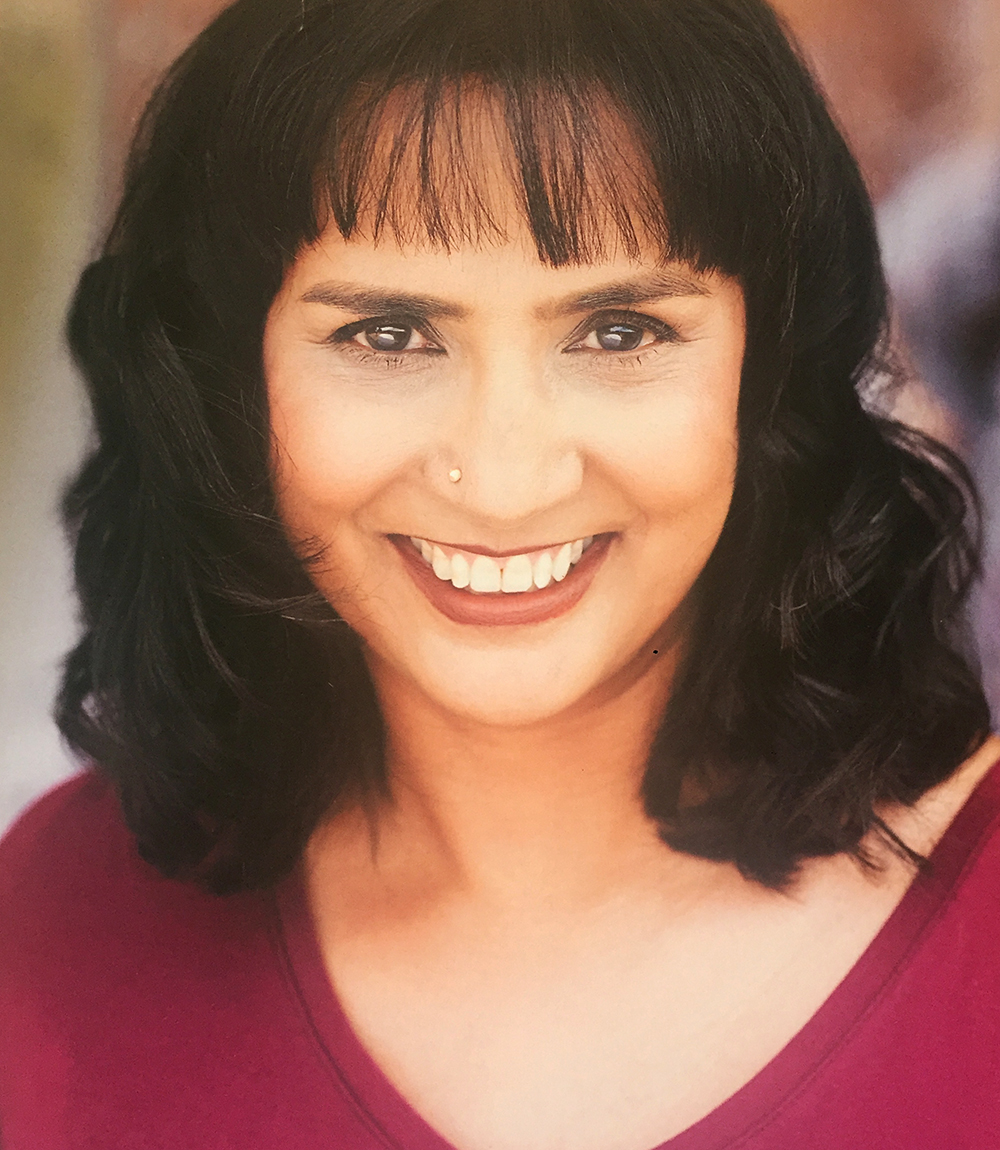 Sonya Joseph
(Alonso)
This is Sonya's second show with FlagShakes. You may have seen her this summer in Titus Andronicus.  She is originally from Phoenix.  Past credits include A Midsummer Night's Dream (Titania), Twelfth Night (Viola), The Merchant of Venice (Jessica), and Romeo and Juliet (Juliet).  When not performing Shakespeare, she drives for Lyft or travels the world.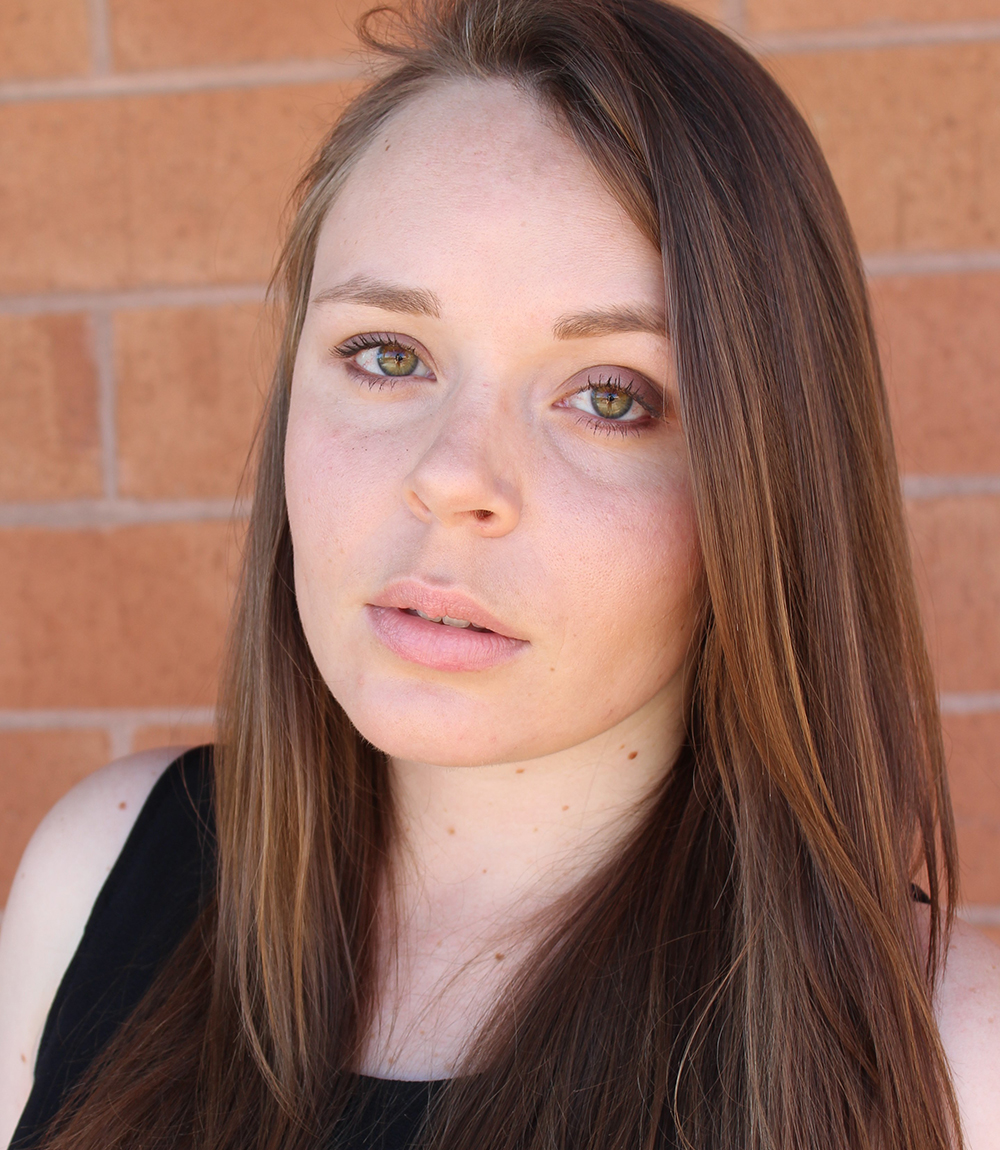 Audrey Young
(Antonio)
Currently Flagstaff-based, Audrey was born and raised in Tucson. Her productions with Arizona Repertory Theatre and Arizona Theatre Company included The Miracle Worker and Chicago. In Flagstaff, she has performed at NAU in shows including To Kill a Mockingbird (Mayella Ewell), The Comedy of Errors (the Courtesan), and Touch (Zoe/Kathleen). Other Flagstaff credits include commercial and film work with Flagstaff Film Productions and Vongspoth, as well as theatre work with Theatrikos Theatre Company. Her Theatrikos credits include The Trip to Bountiful (Thelma), Blithe Spirit (Ruth Condomine), The Graduate (Elaine Robinson), and The Constant Wife (Martha). She has also worked with Emerson Theatre Collaborative in Sedona, performing in Barrio Grrrl! (Mom), Nothing Crazy (Alex), and Stolen Fire (Bear). This is Audrey's first production with FlagShakes, though she has been an audience member numerous times.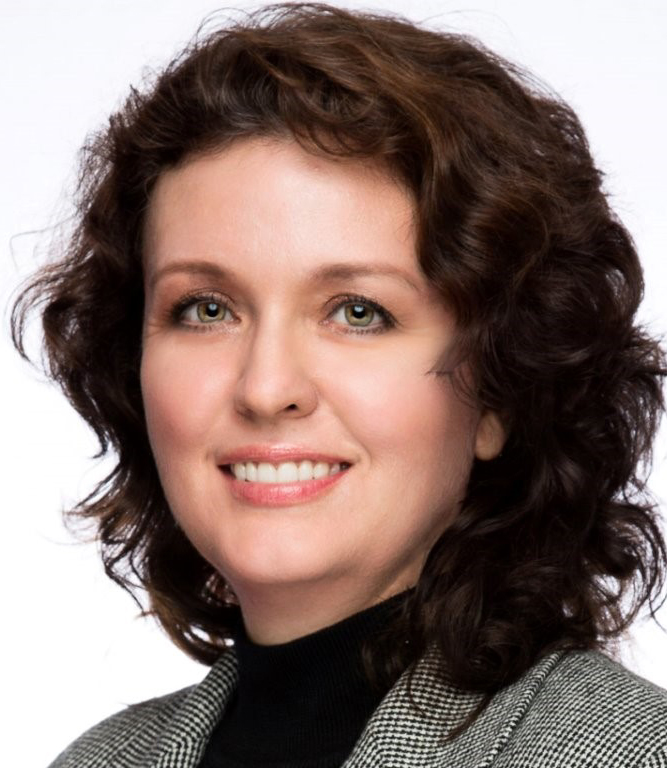 Lisa Jayne
(Gonzalo)
Lisa Jayne recently moved to Flagstaff from Show Low, where she directed, acted, and wrote for the stage in local theatre. She has an MFA in Playwriting/ Screenwriting from Spalding University in Louisville, Kentucky. Some of her produced works are Coeur d'Alene, Lucy in the Sky, and One Week: An Uncommon Love Story. Her most recent roles were in Dear Liar (Mrs. Patrick Campbell) at Northland Pioneer College Performing Arts Center, and Two Degrees (Senator Louise Allen) at Theatrikos Theatre Company.  Although she has had a lifelong love affair with the words of the Great Bard, this is her first role in one of his plays, and her first production with FlagShakes.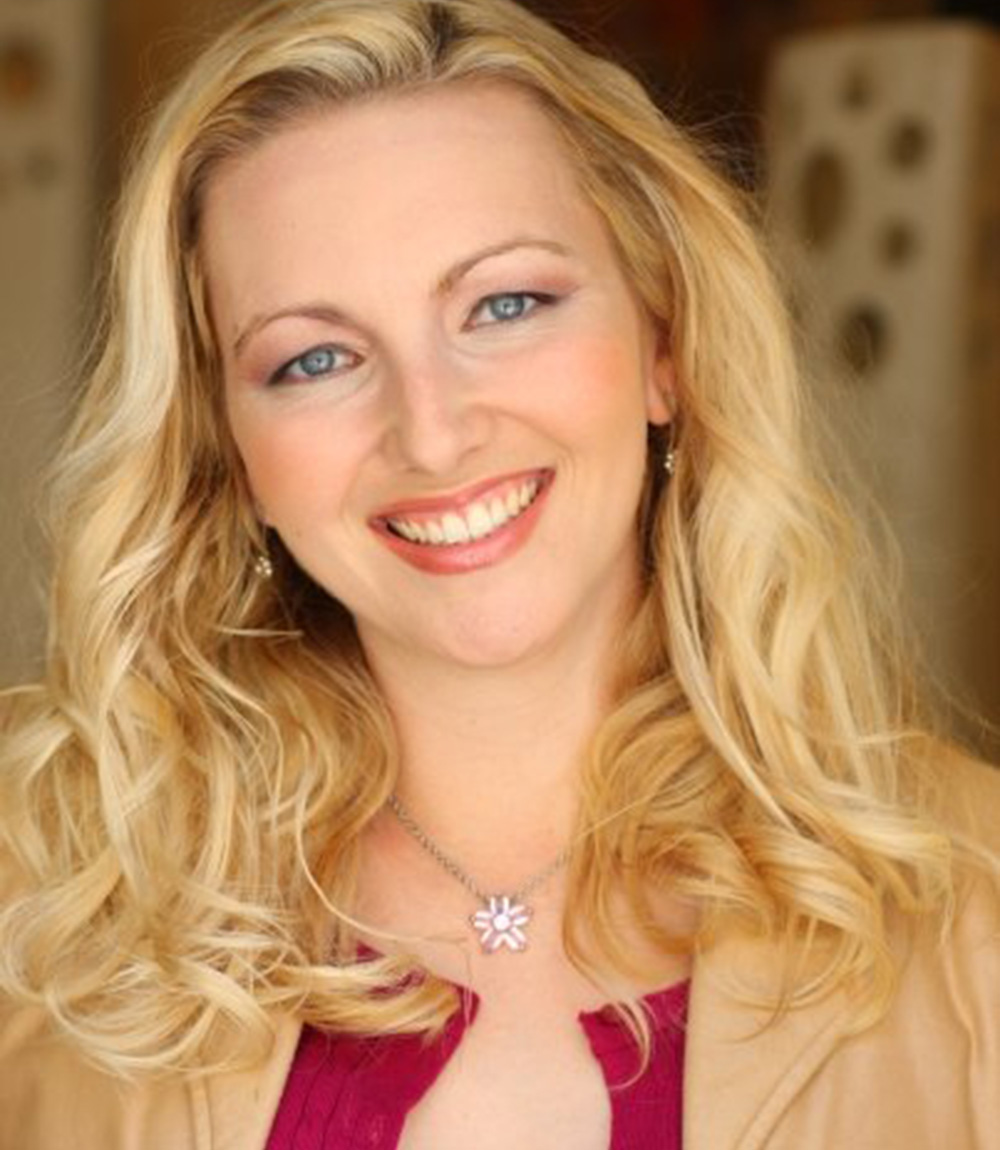 Amie Bjorklund
(Stephano)
Amie B. is so happy to be working with FlagShakes again after making her debut as Tamora in Titus Andronicus this summer. A California native, Amie has performed with Southwest Shakespeare in Sense and Sensibility (Mrs. Jennings), Hamlet (Gertrude), and Much Ado About Nothing (Margaret) and Phoenix Theater's production of Mamma Mia. She has a master's degree in acting from BCU in England, where she spent a year studying classical British theater. Favorite roles include Into The Woods (The Witch), Seussical (Mayzie), Anything Goes (Reno), and Joseph (The Narrator). Thank you to her family for their love, our audiences for supporting live theatre, and to her Molly girl for all the puppy kisses. @Official_AmieB www.amiebjorklund.com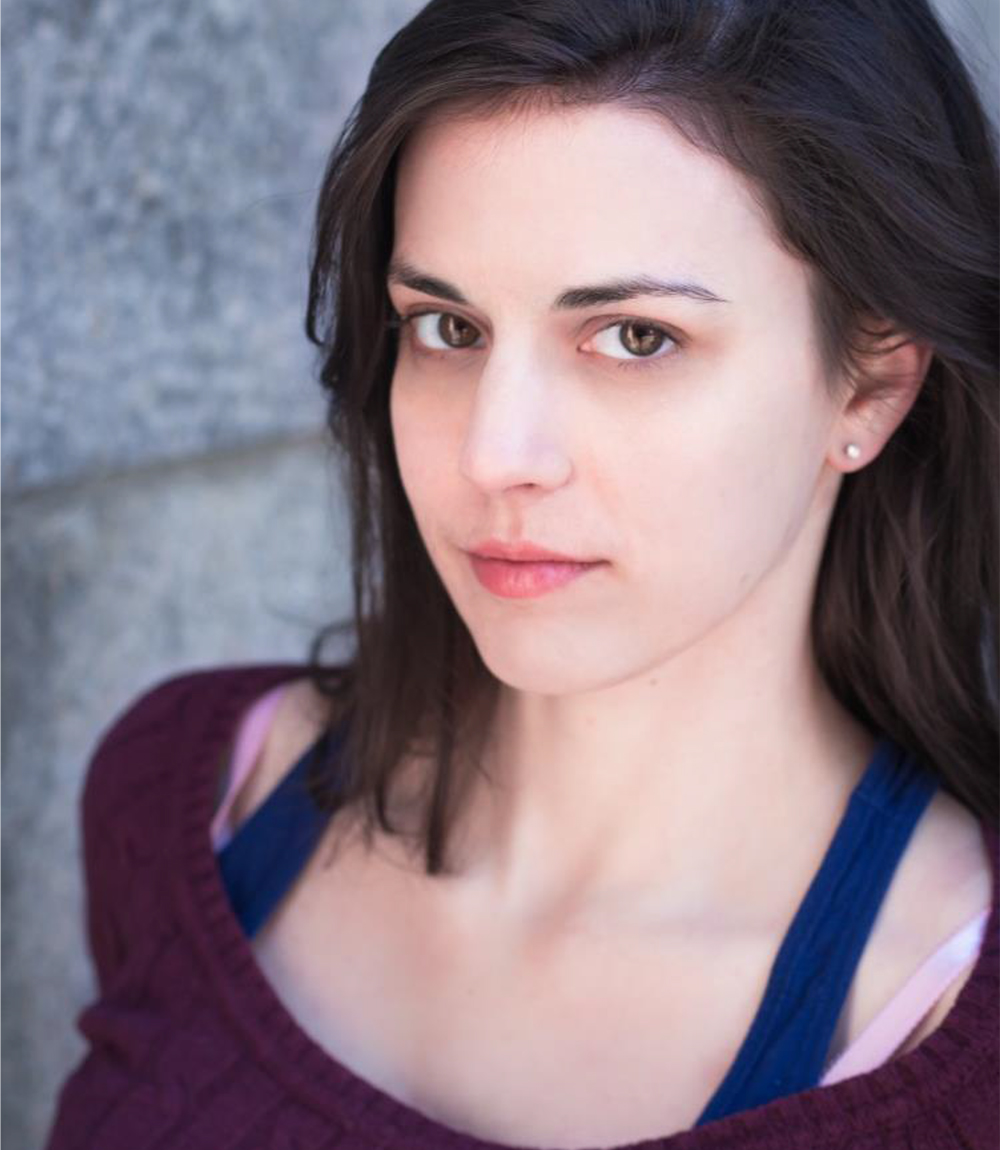 Claire Corddry
(Sebastian)
Claire is making her FlagShakes debut! She moved from New York to Los Angeles last year, where she has worked on student films at USC, acted with Nocturnal Fandango (an immersive theatre company), and recently completed an internship with the Upright Citizens Brigade Theatre. Other previous highlights include Men vs. Women at Manhattan Repertory Theatre, Peter/Wendy at The AlphaNYC, The Photo Album at FringeNYC, the "Winks" reading series with Wide Eyed Productions, and a reading of Legend & Lore at New York Theatre Barn. She studied theatre at Goucher College in Baltimore. Keep up with her on social media: @CCorddry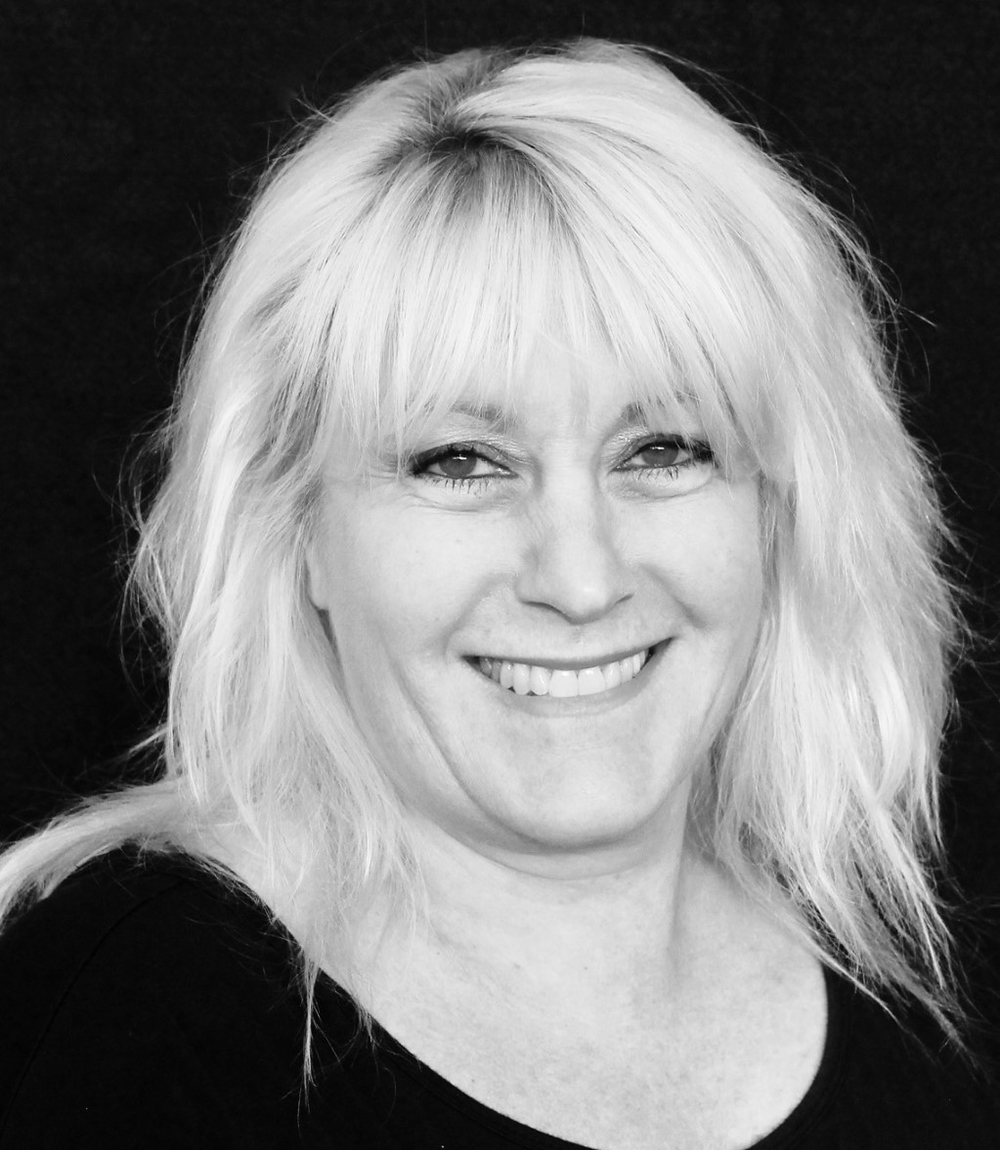 Jan Rominger
(Boatswain/Adrian)
Most recent acting credits include Wanda's Visit (Marsha) for Take Flight Repertory Company in Sedona in 2016, The Graduate (Mom) in 2017, BIRTH (Beth) in 2007, and Inspecting Carol (MJ McCann) in 2002 for Theatrikos, plus numerous roles in musical theater productions over the decades, including The Robber Bridegroom at The Old Globe Theatre-San Diego (1978). Recent directing and choreography credits include Ruthless! The Musical (2018), Avenue Q (2017), Rumors (2017), Vanya, Sonia, Masha and Spike (2016), The Full Monty (2015), Viola Award-Winner God of Carnage (2014), A Christmas Carol (2007 and 2012), Little Shop of Horrors (2008), and Godspell (2004) for Theatrikos, and Rent (2015) for the Flagstaff Light Opera Company. Jan is a member of the Artistic Committee at Theatrikos and a proud member of the Board of Directors for FlagShakes. Her day job is the grades 4–12 drama teacher at BASIS Flagstaff. Jan dedicates this production to her best friend and love of her life, Mac. Thank you for supporting live Shakespeare in Flagstaff!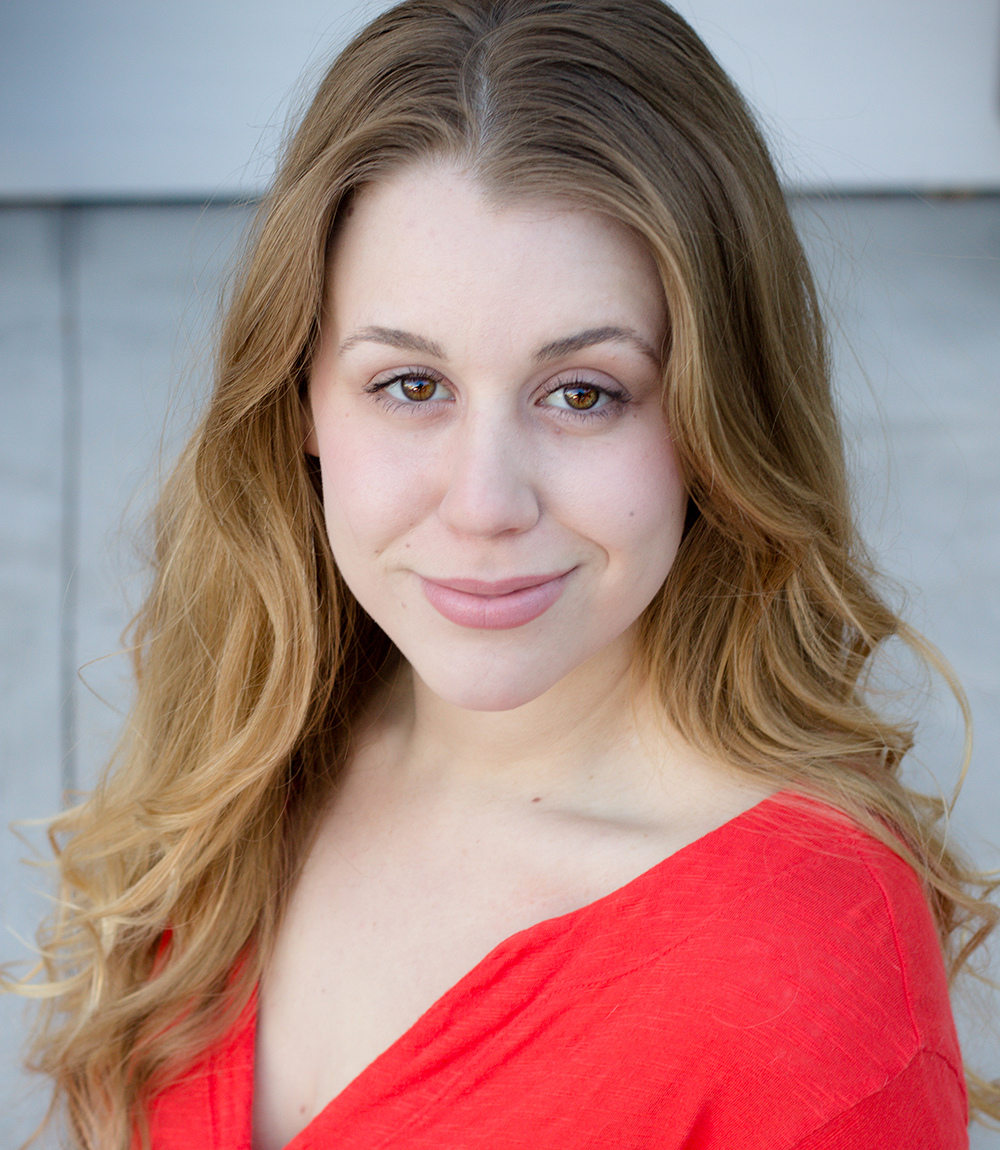 Hannah Mackenzie Fontes
(Caliban/Master of Ship/Iris)
Hannah Mackenzie Fontes is returning to FlagShakes for her fourth production! She was seen last year in The Merry Wives of Windsor (Mistress Quickly) and All's Well That Ends Well (Diana) and this summer in Titus Andronicus (Quintus). Other favorite credits include Sense and Sensibility (Lucy Steele/Fanny Dashwood) with Southwest Shakespeare Company and Mary in Canyon Moon Theatre Company's one-woman show The Twelve Dates of Christmas. Educational credits include Twelfth Night (Olivia), The 25th…Spelling Bee (Rona Peretti), and The Laramie Project (Amanda Gronich) from Southern Utah University, where she received her BFA in Musical Theatre. Hannah has also spent time as a Teaching Artist for the Utah Shakespeare Festival and Arizona Theatre Company. When not onstage, she enjoys learning to play her ukulele, thrifting, and petting dogs.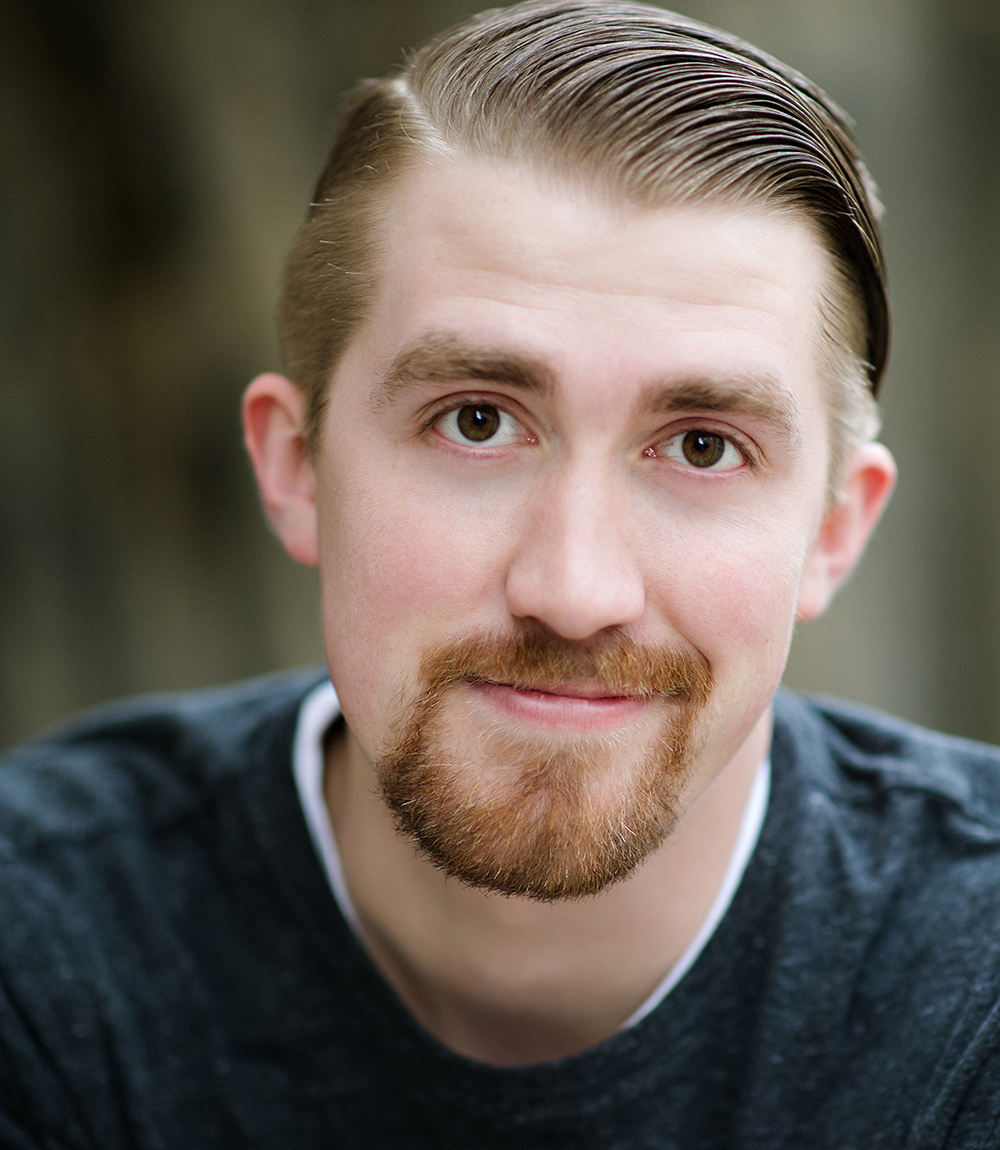 Chad Marriott
(Miranda)
Chad Marriott is making his FlagShakes debut as Miranda. He earned his BS in Theatre from Grand Valley State University in 2015. At Mary Baldwin University, Chad earned his MLitt in Shakespeare and Performance in 2017 and MFA in 2018. Chad also has a certification in the Michael Chekhov Technique from Great Lakes Michael Chekhov Consortium. At Mary Baldwin, he appeared in As You Like It (Touchstone), Doctor Faustus (Mephistopheles), Blood Wedding (Leonardo), and The Importance of Being Earnest (Jack). While in the great state of Michigan, Chad was a repertory member in the Pigeon Creek Shakespeare Company, performing such roles as the Clown in Winter's Tale. More recently, he worked with Hoosier Shakespeare in A Midsummer Night's Dream (Bottom and Henry IV Part I (King Henry IV).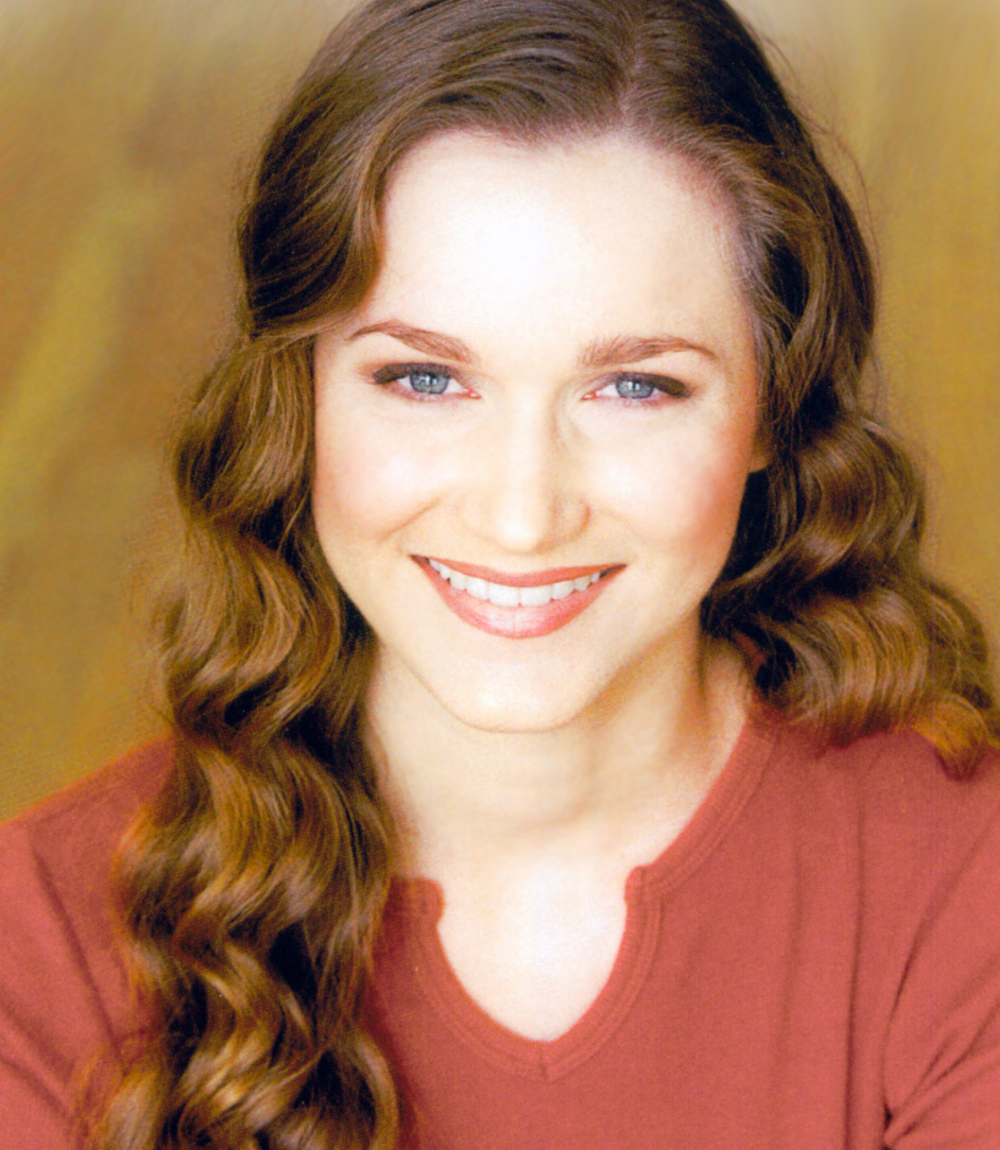 Katherine Stewart
(Prospero)
This is Katie's first production with FlagShakes. Recently, she appeared with Southwest Shakespeare Company in Sense and Sensibility (Elinor) and in The Three Musketeers (Queen Anne). She also participated in the Southwest premiere of Ladies in Waiting: The Trial of Henry VIII (Anne Boleyn). Favorite shows include Much Ado About Nothing (Beatrice), The Taming of the Shrew (Kate), Othello (Desdemona), and Joyful Noise (Kitty Clive). Directing credits include Romeo and Juliet, Doctor Faustus, Lady Windermere's Fan, and She Stoops to Conquer. Katie has also adapted and directed Two Gentlemen of Verona for film.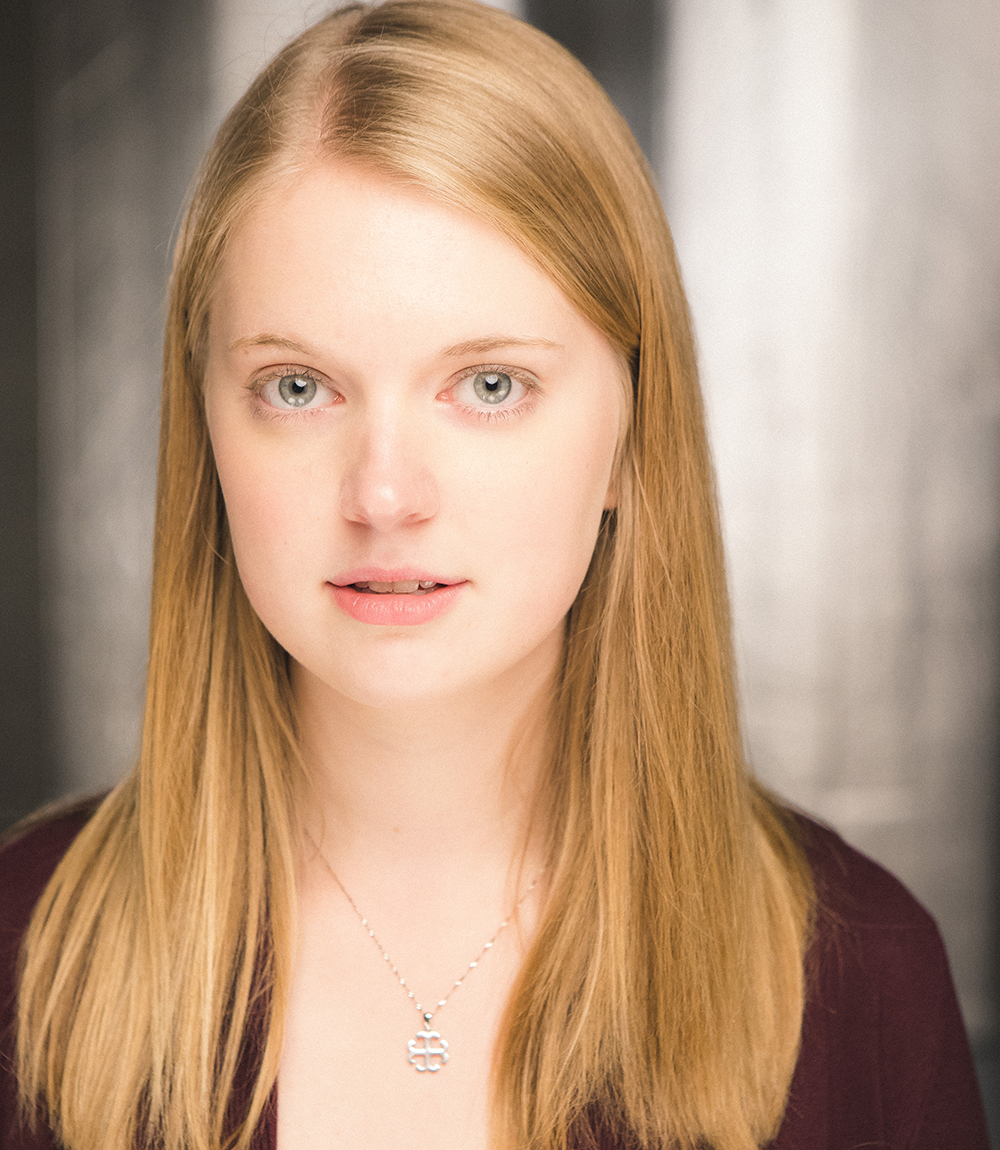 Jennifer Vosters
(Ferdinand/Spirit)
Jennifer Vosters is making her FlagShakes debut. She has performed regionally with the Utah Shakespeare Festival, the Notre Dame Shakespeare Festival, and Lyric Repertory Company (Logan, UT), along with several theatres in her hometown of Milwaukee. Jennifer will return to Milwaukee this fall to make her directorial debut with Medea (Voices Found Repertory). In addition to being a cheesehead, she is a proud alumna of Saint Mary's College in Indiana, where she received her BA in English in 2016. www.jennifervosters.com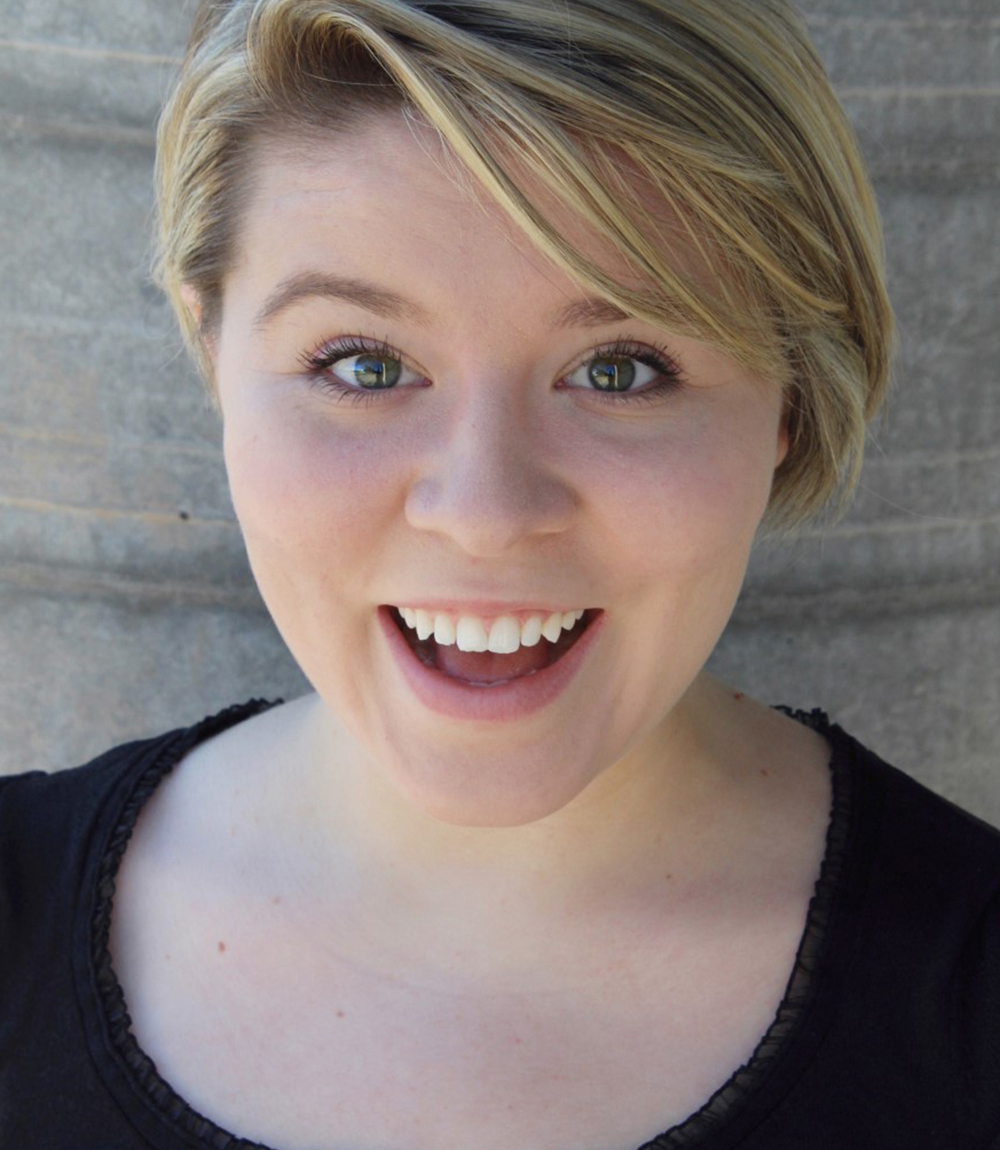 Lauren Hoover
(Trinculo)
Lauren Paige is joining FlagShakes for the first time. She recently graduated with a BFA from Southern Utah University. Some credits include Julius Caesar (Brutus), Twelfth Night (Viola), Hamlet (Gravedigger), and Five Women Wearing the Same Dress (Meredith). She thanks her mom, stepdad, and dog for their constant love and support.
Cadence Lamb
(Ariel/Ceres)
Cadence Lamb just graduated with a BFA in Acting from Illinois Wesleyan University. She is thrilled to be back for her third season with Flagshakes having performed in Merry Wives of Windsor (Mistress Ford), Romeo and Juliet (Benvolio and Friar Lawrence), and Midsummer Night's Dream (Moth, choreographer). Other credits include Love's Labours Lost (Princess of France), King John (Constance), and 110 in the Shade (Beverley Copeland) with Texas Shakespeare Festival, as well as The Crucible (Elizabeth Proctor) and Dancing at Lughnasa (Maggie) at Illinois Wesleyan University. She loves writing music on one of her various instruments, eating muffins, or hiking in her off time and is so happy to be back in one of her favorite towns in the nation.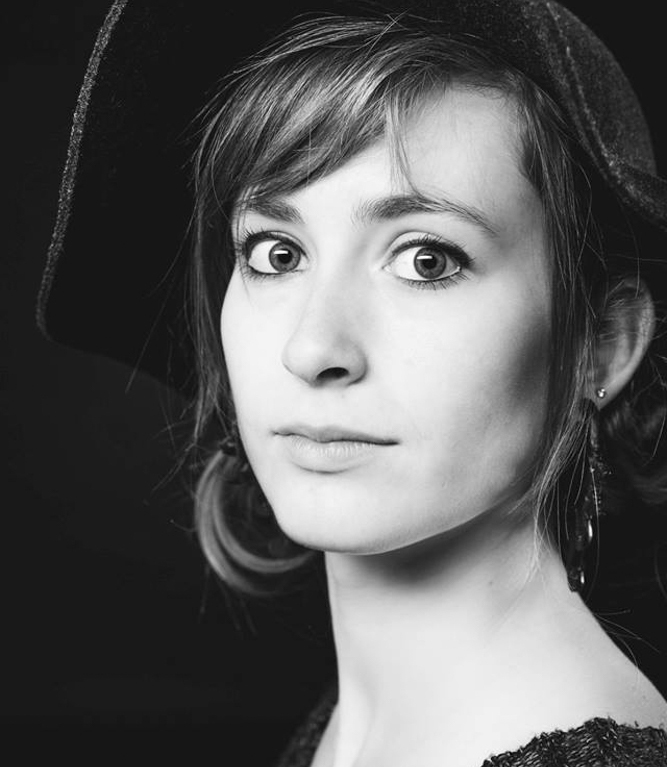 Morgan Louvier
(Juno)
Morgan has been a trapeze artist for 10 years, training first on the flying trapeze at Trapeze U in Gilbert. When she moved to Flagstaff, she began training and teaching static trapeze and has now been an instructor for four years. Morgan co-owns Momentum Aerial, an aerial studio that teaches strength, body positivity, and awareness, and she has worked hard to build the aerial community in Flagstaff. This is Morgan's first time performing with FlagShakes.