T
"Theatre, and especially Shakespeare at FlagShakes, is a shared experience. It allows us to de-isolate, to come out from behind our screens and experience feelings as a community. Nothing builds empathy the way theatre does— nothing allows for exploration of the human condition in such a vulnerable space—and no playwright captures the highs and lows of life like Shakespeare." –Dawn Tucker, Executive Director
Our performances and educational outreach programs enlighten audiences and revitalize empathy. That's why we are excited to share our vision of Shakespeare's works with Flagstaff audiences, including students (of any age) who want to learn more about theater. Each Renaissance performance incorporates Elizabethan staging practices, providing a unique learning opportunity. Some performances include special post-show talkbacks with the director and/or actors. We also offer special student-only matinees for school groups.
2018 Student Matinees
The Tempest 
"The Tempest" will be presented in matinee performances just for pre-registered school groups in Flagstaff. Appropriate for youth of all ages, but best understood by those ages 10 and up, "The Tempest" unites powerful text, impressive stagecraft, beautiful music, brilliantly funny scenes, and a lot of magic to tell the story of a father and daughter on a journey of vengeance, forgiveness, and wonder.
October 8, 2018 at The Arboretum at Flagstaff
11:30 a.m. (a second performance may be added at 8:30, depending on demand)
$5/student; chaperones are free. There must be at least one adult chaperone for every 10 students.
To book a school group, please contact ticketing manager Julie Hammonds at julie@flagshakes.org.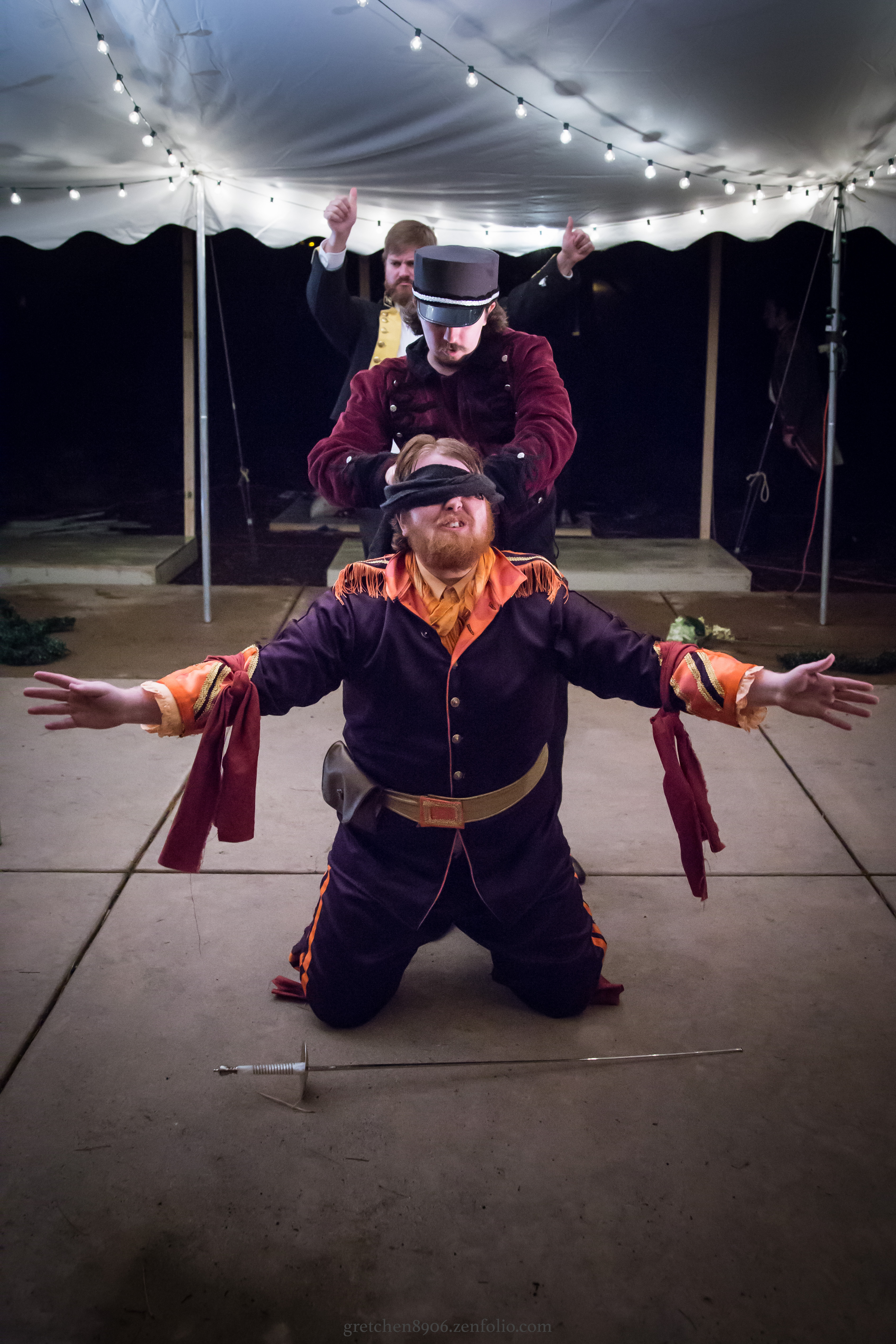 Speak the Speech: Monologue Workshop
This class is ideally suited for high school and college-age students with an interest in performing and Shakespeare. Students should bring a memorized or mostly memorized monologue to this class or should contact the instructor if they need help. Limit: 10 people
Where: Murdoch Community Center, 203 E Brannen Ave, Flagstaff, AZ 86001
When: 6:30pm to 9pm on June 20, 27, and July 5, 18, and 25
Cost: $125. Scholarships available based on income
In this five-week intensive, students will learn various techniques used to analyze and perform Shakespeare-style monologues for an audition.  Each week, the students will present their monologue, and then the instructor will present a new tool that the students apply to their monologues for the next class.  By the end of the course, the student will have a range of tools useful for looking at any Shakespearean monologue, as well as an audition-ready monologue.
Week 1: Understanding Shakespeare's Rhythm. Students present their monologue for the first time and receive initial feedback. Then this class will cover the basics of scansion, iambic pentameter, and other rhythm variants an actor or student of Shakespeare regularly encounters.
Week 2: Friends, Romans, Countrymen. Students will present their reworked monologues and work with the instructor to solidify the previous concept. Then the instructor will introduce some basic rhetorical ideas and terms to work on for the next class.
Week 3: What do you want? This week, students present their reworked monologues and work with the instructor to solidify the previous concept.  Then the class will work on finding intention within the speech. Using the Stanislavski acting method, students will be asked to identify their character's intention for speaking at all.
Week 4: What to do with it all. Students will present their work from the previous week and receive feedback from the instructor. Then the class will look at the basics of presenting the classical monologue in an audition setting, as well as proper audition etiquette, how to handle redirects, and how to assess an audition.
Week 5: Mock audition. In the final class, students will present their monologues in a simulated audition setting. Students will receive a final round of feedback and have a chance to offer self-assessments.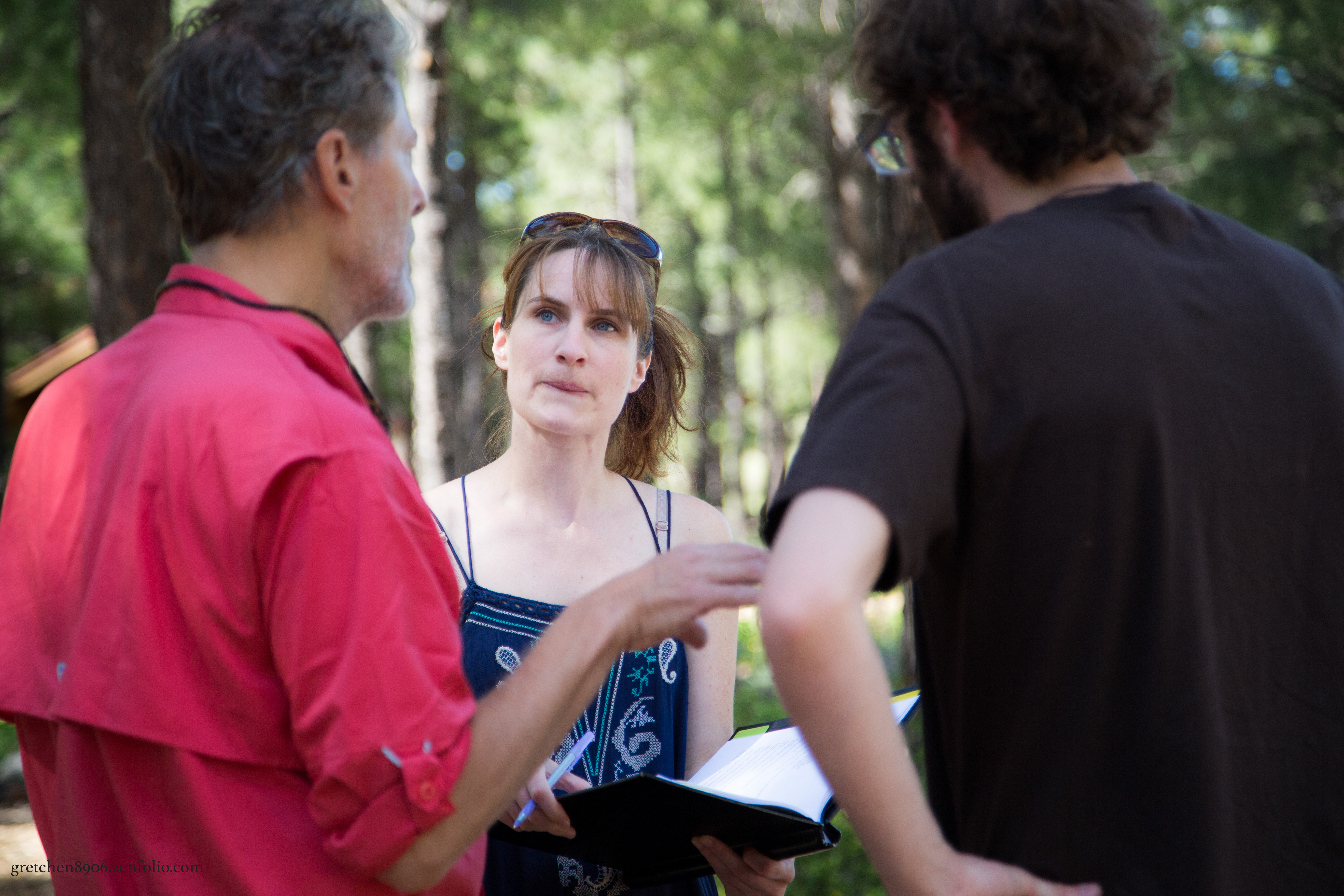 Shakespeare in his Time
This is a class for adults interested in understanding the world and theatrical culture in which Shakespeare created his plays.  
Where: Murdoch Community Center, 203 E Brannen Ave, Flagstaff, AZ 86001
When: 9am-11am on June 30 and July 1, and July 7 and 8
Cost: $25 per class or $85 for all four classes
In this four-session course, participants will be asked to read four different plays to explore each of the four common categories which scholars typically use to group Shakespeare's plays (history, comedy, tragedy, and romance). Each session will consist of a short framing lecture from the instructor, where the style of the play and other relevant information will be presented for context. Then participants will share their own questions and ideas to discuss the day's play as we explore the conventions of the theatre Shakespeare wrote for, and the society that shaped his work.
Class 1 (History – King John) On the first day, participants will discuss Shakespeare's standalone history play, King John. The lecture and discussion will focus on the style of the history play, and how Shakespeare used plays like this one to examine, challenge, and promote English nationalism. Participants will also get a sense of the world Shakespeare was born into and worked within by examining how plays faced censorship on the Elizabethan stage because of the religious and political struggles of 16th-century England. Lastly, participants will look at how Shakespeare used and adapted the theatrical business models that existed in London to create an extraordinary output of plays.
Class 2 (Comedy – The Taming of the Shrew) The class will discuss The Taming of the Shrew, which will be performed this season at FlagShakes. The  lecture and discussion will look specifically at how the play characterizes differing standards that were expected of men and women in early modern England. Participants will explore how the common staging practice of boys playing females, and what constituted a "comedy" in Shakespeare's time, created a unique space for Shakespeare to challenge those conventions.
Class 3 (Tragedy – Titus Andronicus) The class will discuss Shakespeare's "revenge tragedy" Titus Andronicus, which will also be performed this season at FlagShakes. The lecture and discussion will examine how Shakespeare took the popular style of revenge tragedy and turned it on its head to create his bloody play. Participants will also examine how the types of stages and staging conditions (universal lighting, audience contact, varying playing spaces) in Shakespeare's time influenced performance style to create a different theatergoing experience for 16th-century London than we commonly experience today.
Class 4 (Romance – The Tempest) In the final lecture and discussion of the series, the class will explore Shakespeare's The Tempest, coming to the FlagShakes stage in the fall of 2018. Believed by scholars to be Shakespeare's last play and farewell to the stage, The Tempest explores how anger and magic meet love and redemption as Shakespeare examines how time gives perspective to all that we as humans endure. The accompanying lecture and discussion will explore the "romance" genre of plays to learn how Shakespeare, now in the twilight of his life, seemed to weave his life experiences into his writing before ultimately leaving the stage to return home.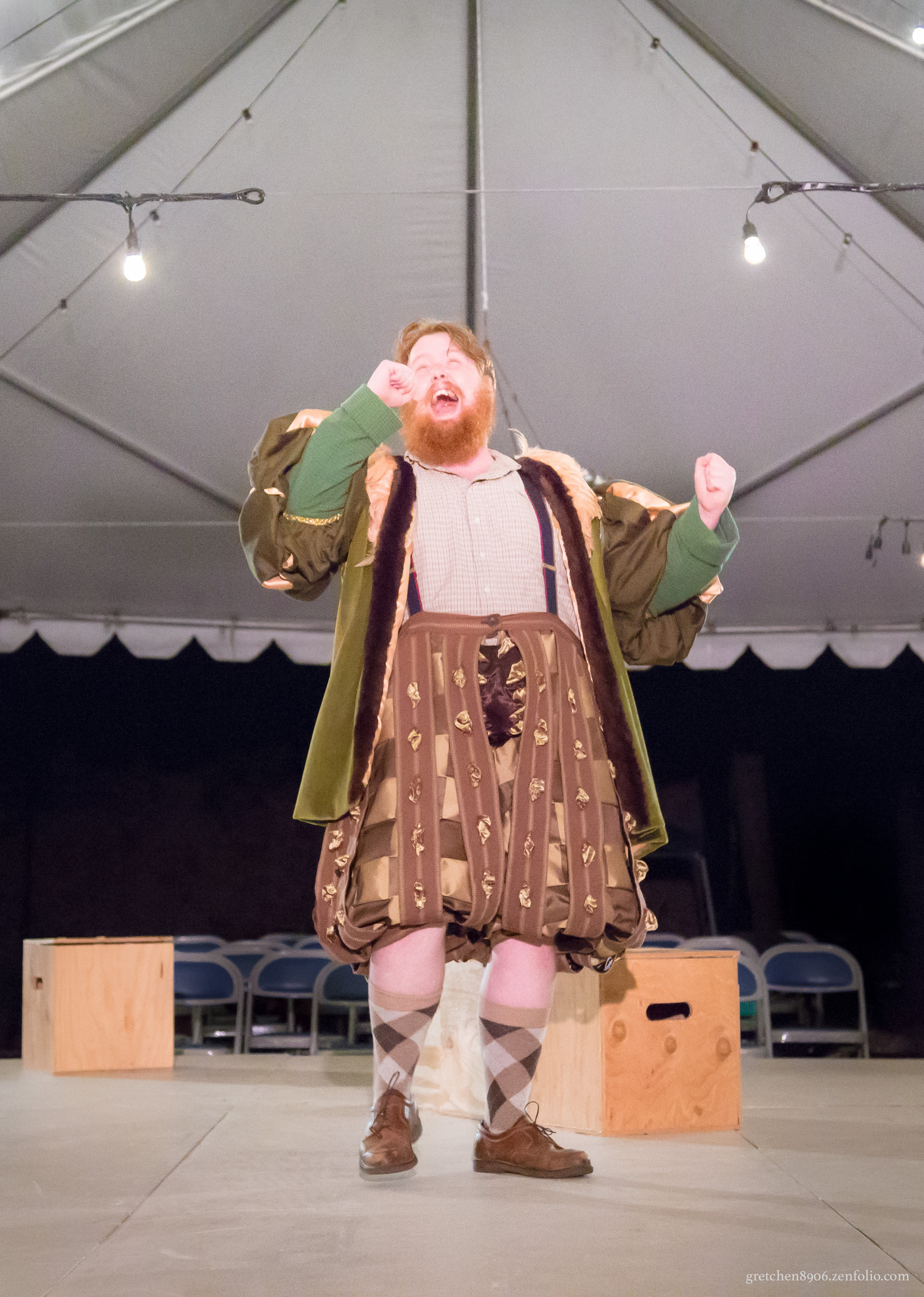 Individual Instruction Options
Do you have a piece that you want to audition with, but you don't have much time? Consider an individualized audition coaching session! In this 60- or 90-minute session, you can work with one monologue or work on a two-monologue package (your choice), receive personalized feedback, and work through a variety of exercises tailored to helping you bring the monologues to life in new and exciting ways.
60 minutes: $50 (recommended for one piece)
90 minutes: $70 (recommended for two pieces)
Longer or multiple sessions possible by request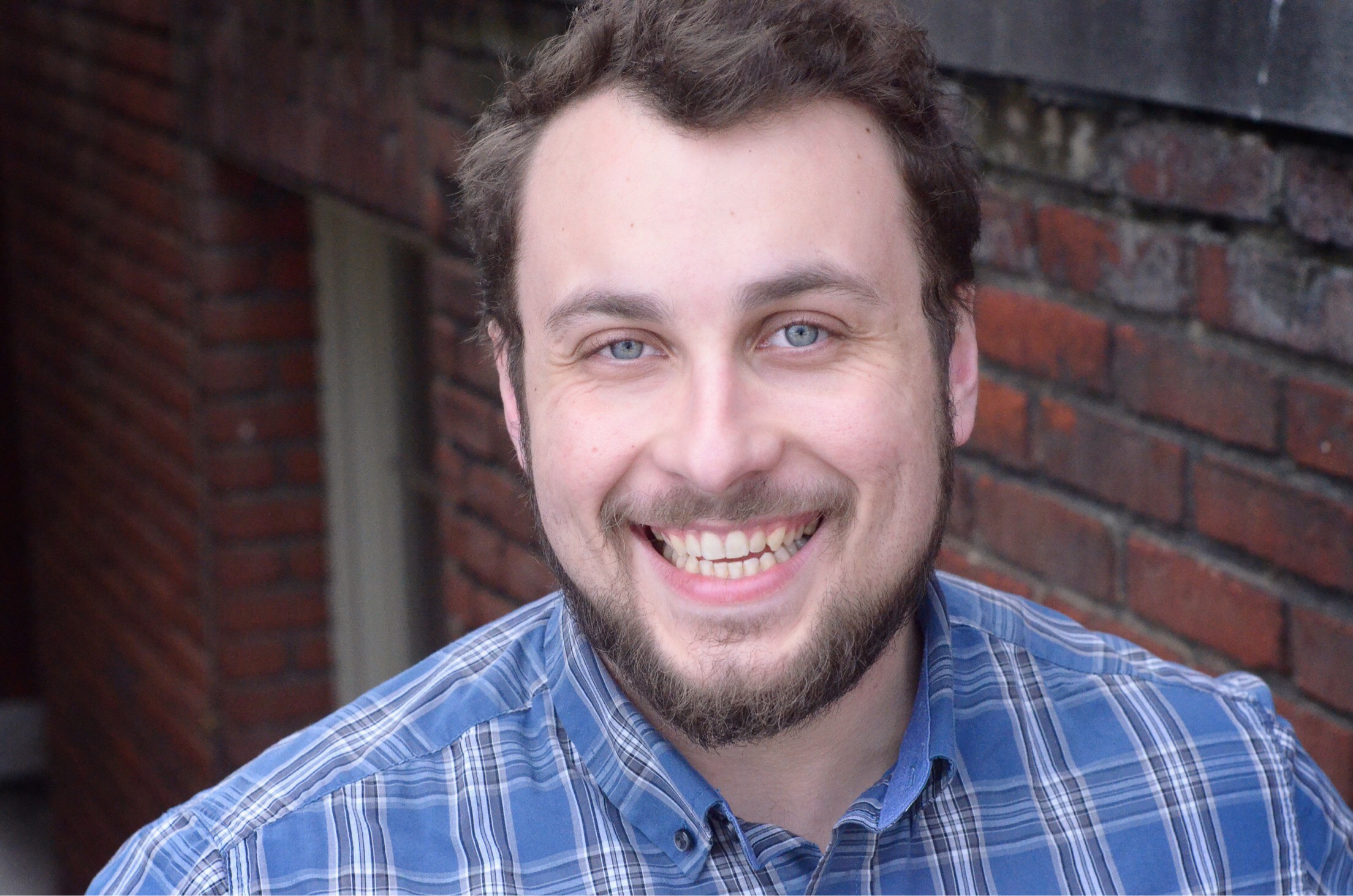 Meet Your Instructor
Glenn Thompson started acting over 18 years ago and trained as an actor at Columbia College Chicago, where he received a BA in Acting and was certified as an actor combatant with the Society of American Fight Directors. Glenn then moved to Staunton, Virginia, where he studied Shakespeare & Performance at Mary Baldwin University in partnership with the American Shakespeare Center and received a Master of Letters and a Master of Fine Arts (with a concentration in acting). During his time in Virginia, Glenn wrote his master's theses about the use of violence in Shakespeare and about using actor theory for character creation in Shakespeare. Glenn has worked as a professional actor and fight choreographer across the country in Wisconsin, Illinois, Virginia, and Arizona. Visit his website here.