2018 Season
Welcome to the 2018 Season: Flesh and Blood.
In our 4th season, the Flagstaff Shakespeare Festival continues to deliver on our commitment to bringing exceptional and accessible classical theatre to northern Arizona and beyond.
The 2018 season explores the tensions of social structures and generational expectations, and the inevitable consequences of oppression. Audiences will witness the destruction of societies and families as they implode, bringing us face-to-face with timeless lessons that, true to Shakespearean form, are still immeasurably relevant today.
"Flesh and blood, you brother mine, that entertained ambition, expelled remorse and nature."
-The Tempest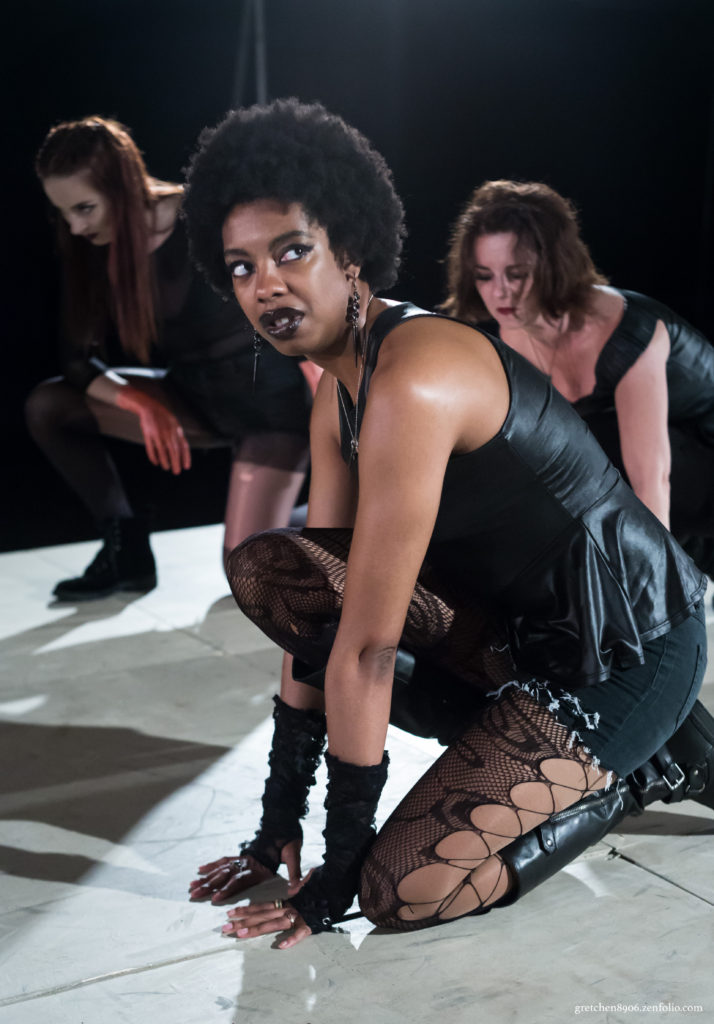 July 13-22
Museum of Northern Arizona
​A young and impetuous fortune-seeker named Petruchio meets his match when he crosses wits with his bride-to-be, the brilliant and independent Katherine. Schemes are hatched, dowries won, and freedom lost in a madcap romp that explores family dynamics and the meaning of love, and questions how we treat others. Always funny, sometimes shocking, and occasionally appalling, The Taming of the Shrew has been one of Shakespeare's most popular comedies since it was first performed. Our production, set in the Italian Renaissance, will delight and challenge audiences once again.

July 20-29
Museum of Northern Arizona
Titus Andronicus, one of Shakespeare's earliest plays (and among the most popular while he lived), takes on the real and persistent challenges of violence with pitch-black humor and themes as relevant today as they were during the Trojan War or World War II. The title character is a war veteran who returns home and finds it hardly recognizable. In this fast-paced tragedy of revenge, Titus wrestles with the loyalties we owe our faith, our country, and our family. What happens when those loyalties conflict? Is violence inevitable? How can we face it, bear witness to it, without becoming desensitized? 

October 5-14
Museum of Northern Arizona Oct. 6, 13, 14 2pm / Coconino Center for the Arts Oct. 5, 6, 12, 13 7:30pm / The Arboretum at Flagstaff Oct. 7 2pm; Special Engagement Pricing in Effect
The Tempest is Shakespeare's last play for the stage. He crafted a remarkable farewell using all the elements of great playwriting: powerful text, impressive stagecraft, beautiful music, brilliantly funny scenes, and most important, a lot of magic. This heartfelt story of a parent who sees his daughter grow up and has to hand over the staff of life to the next generation takes us on a journey of vengeance, forgiveness, and wonder. Isolation gives way to a family reunion, music makes characters sane or drives them mad, savages and clowns make us laugh, and finally (of course!), love conquers all. 
Special Engagement at the Arboretum at Flagstaff: At this year's "Shakespeare Under the Pines" event, TheatriKids will do a green show beforehand, and there will be a post-show talkback with actors and the director! Special engagement ticket prices apply ($15 standing-only, $30 regular; no discounts).